---
Upcoming MPS Events
---

---
For the full 2021-2022 academic calendar, click HERE.
---
SUMMA Virtual Conference @ Stanford
The Annual Stanford University Minority Medical Alliance (SUMMA) Conference is one of the oldest on the west coast and draws hundreds of students from throughout California and the entire nation. This year, the conference will be a virtual event, simulating that of their in-person meeting with concurrent tracks, educational sessions, networking opportunities, and social activities.

When: Saturday, Feb. 5, 2022
Time: 8 AM - 5:45 PM

The MPS Program is sponsoring ten MPS students (both Foothill and De Anza) to attend the conference. Please fill out the form below if you are interested in attending the SUMMA Conference. If you have any questions or need additional information, contact the MPS counselors (mps@fhda.edu).
To register, visit: https://tinyurl.com/SUMMA2022
Learn more about the conference here: https://summa2022.pathable.co/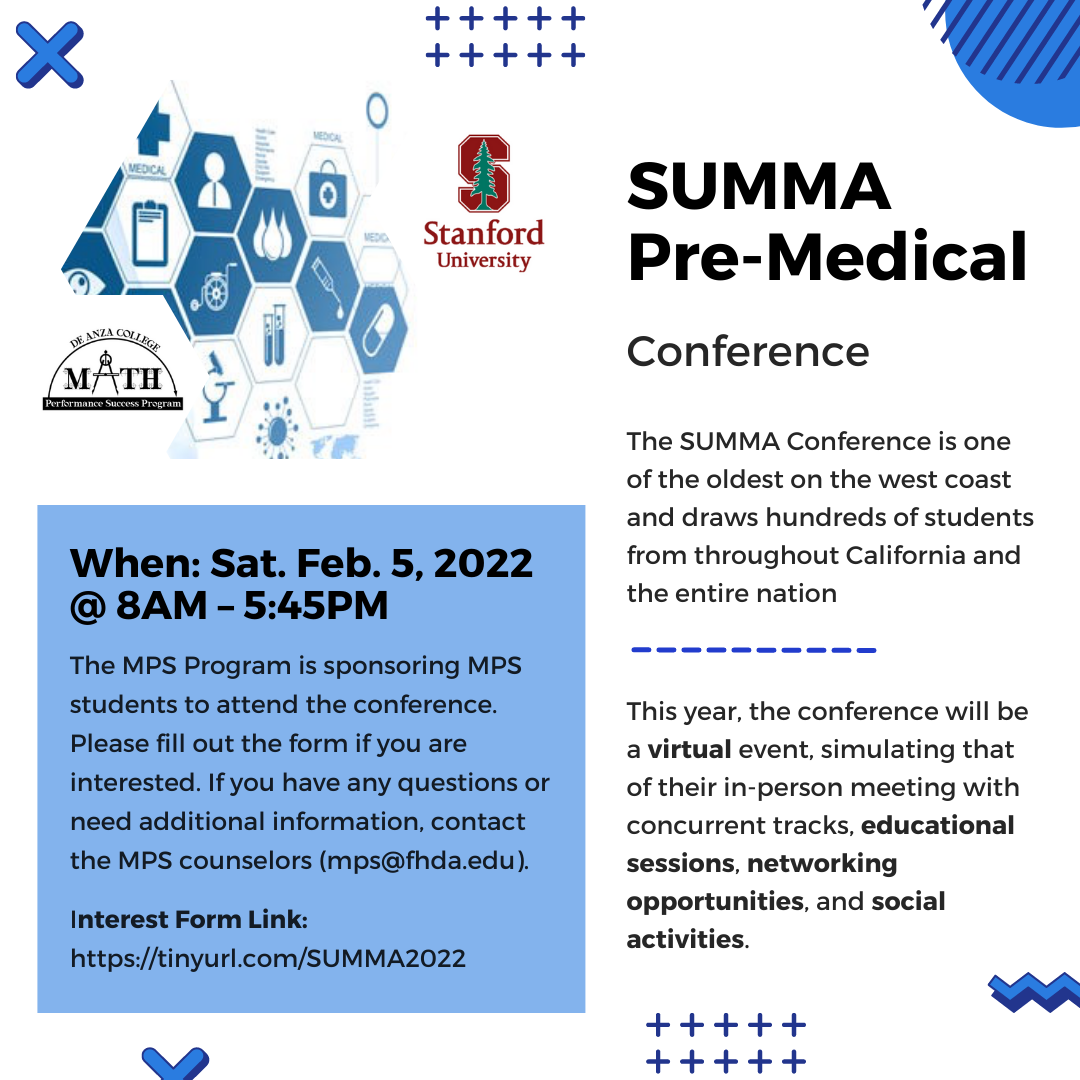 ---
Social Media Campaign Winners
Feb 5: Marissa McGuire
Feb 12: Reece Hunter
Feb 19: Jada Lara
Feb 26: Ashley Villeda
May 21: Carl Esguerra Vizcarra
May 28: Amanda Pham
---