Study In the Heart of Silicon Valley!
An Educational Hub
Located in the city of Cupertino, California, De Anza College sits at the center of world-famous Silicon Valley.
The campus is 45 miles south of San Francisco – and just a few minutes' drive from the world headquarters of such pioneering tech giants as Apple, Google, Facebook, Adobe, Intel and Cisco.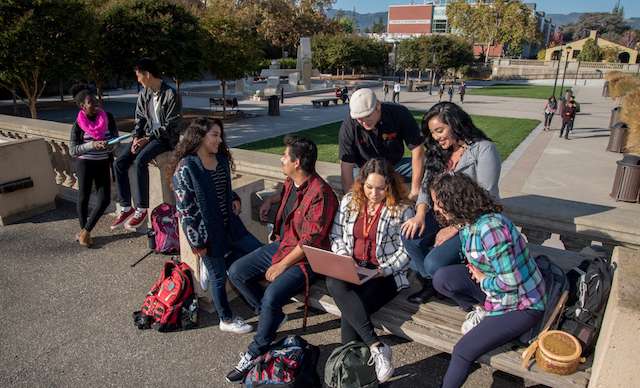 With a high concentration of venture capital investment, the region is also home to thousands of startup companies, tech incubators and research centers. In this extraordinary environment, De Anza has become an educational hub for training in Business Administration and Management, Computer Information Systems, Design and Manufacturing Technologies and Film and Television Production.
De Anza is known for being Tops in Transfer, with one of the highest rates in the state for student transfers to the University of California and California State University.
---
Unique Campus Features
De Anza's campus covers 112 acres, with award-winning buildings arranged around a series of open plazas. It was developed with a distinct aesthetic that harmonizes with the surrounding landscape.
The architectural features of the college are a blend of Spanish and modern design, with red tile roofs, distinctive archways and graceful fountains.
Campus landmarks include an Olympic-sized aquatics complex, 5,000-seat outdoor stadium, the De Anza Planetarium, California History Museum, a Visual & Performing Arts Center and the Euphrat Museum of Art.
You can see more of the De Anza campus and watch students show off some of their favorite spots by visiting our video tour webpage.
---
Convenient and Accessible
De Anza can be reached by major highways as well as public transit links to urban centers including San José, San Francisco, Berkeley and the state capital of Sacramento.
International airports are located nearby in San José, San Francisco and Oakland.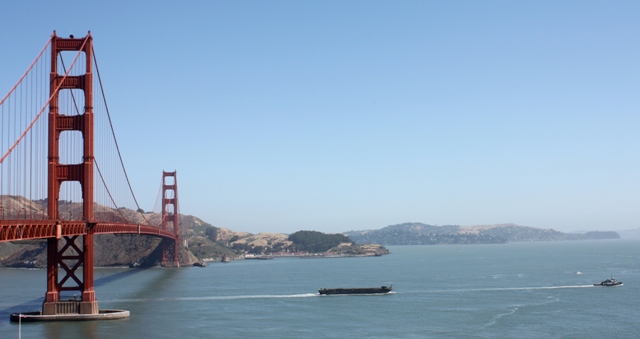 The campus is less than a 30-minute drive to Stanford University, an hour to Pacific Ocean beaches or the Golden Gate Bridge – and just a half-day from the Sierra Nevada mountains, ski resorts and Yosemite National Park.