Each year, the college recognizes graduating students for their achievements as well as their hard work and perseverance in seeking an education at De Anza.
Four students were selected this year for the annual President's Awards. Each will receive $2,000.
In addition
Anisa Chaudhry, who is this year's commencement speaker, was awarded the A. Robert DeHart Memorial Scholarship, also for $2,000, in honor of De Anza's founding president.
Elias Kamal was selected for a Karl S. Pister Leadership Opportunity Award, providing $10,000 a year for two years to a student who transfers to the University of California, Santa Cruz.
President's Award Winners
---
Sandra Rios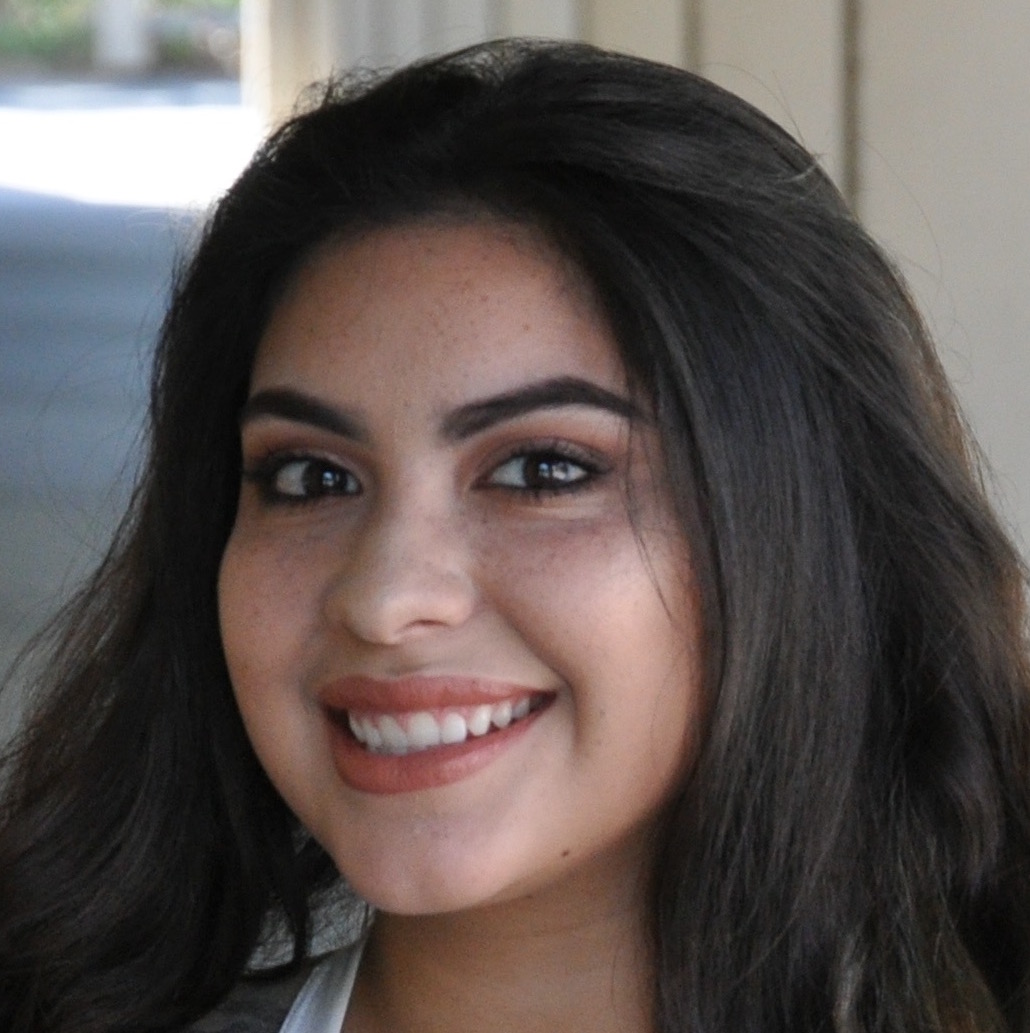 Sandra Rios has already worked with children, senior citizens and neighborhood recreation programs in San Jose. After she graduates this year from De Anza, she plans to earn a bachelor's degree in sociology and continue working with people in need.
Rios, 22, went to high school in San Jose and said she chose De Anza because her older sister attended and recommended it. Though her parents never graduated from college, Rios always hoped to follow her two sisters in earning a degree.
A high school boyfriend discouraged her ambitions, but Rios said she overcame her self-doubts. She ended the relationship, and enrolled at De Anza.
To help cover expenses, Rios said she's worked part-time for the last several years – first at a children's zoo and then a senior center, before taking her current job with a city office that runs community programs in San Jose. In the last year, she's faced the added pressure of watching her father battle a series of severe health issues.
Rios considered leaving school to help her family, but she decided her father would want her to finish her degree. He's doing better now, and she will graduate this month with an associate degree in Liberal Arts and an associate degree for transfer in Sociology.
"What's kept me going is my family, my faith and the amazing people at De Anza College," she said. "I've had some really encouraging teachers here, who have had a big impact on my life."
---
Raphael Villagracia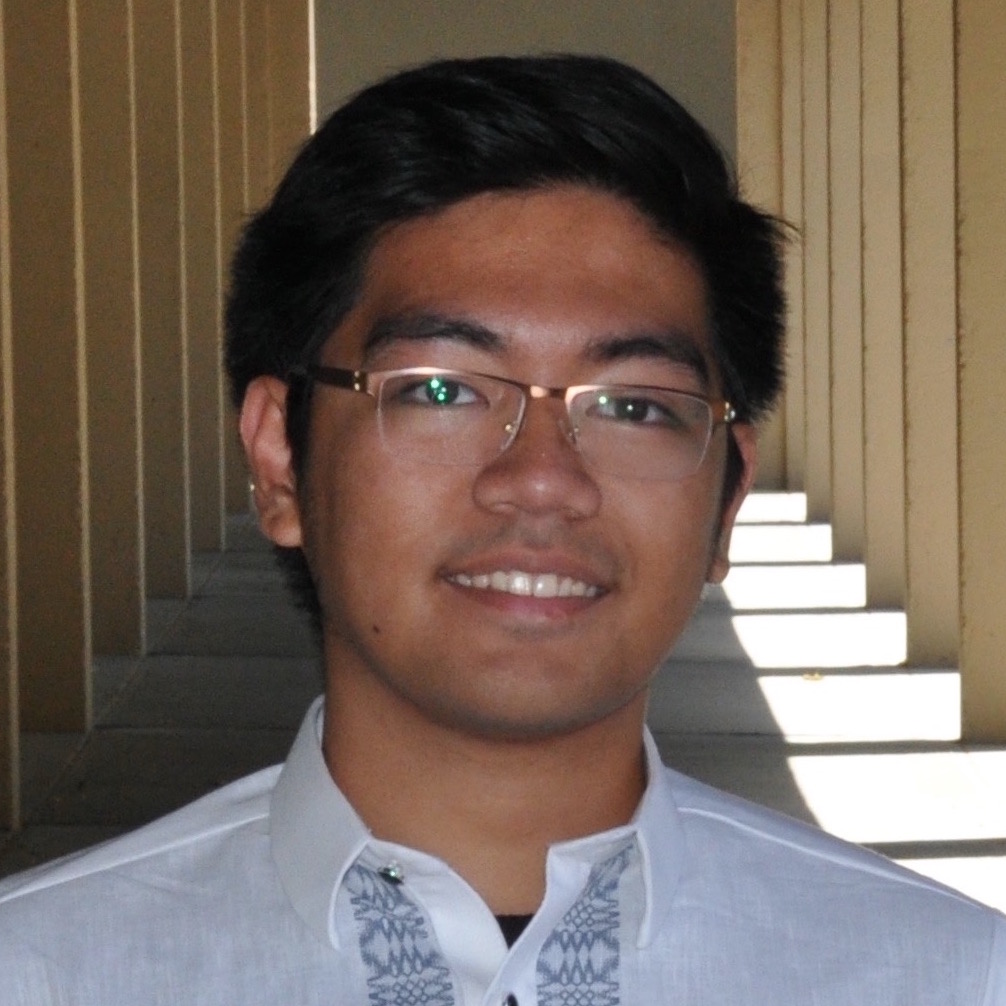 Raphael Villagracia has always been interested in the way government works. During his time at De Anza, Villagracia said, he's gained knowledge and experience to help make government work better.
Villagracia, 20, will graduate this year with an associate degree for transfer in Political Science and plans to attend the University of California, Berkeley, this fall.
Though he was already interested in public service, Villagracia ran into hurdles when his family moved here from the Philippines. The higher cost of living was a strain for his family. And though he finished high school in the Philippines, San Jose school officials told Villagracia he would have to repeat his senior year to get a California high school diploma.
But once at De Anza, Villagracia threw himself into student government and advocacy. He served on the DASB Senate and the statewide Student Senate for California Community Colleges. He worked on transportation and environmental issues for the Vasconcellos Institute for Democracy in Action (VIDA) and joined its Public Policy School.
Villagracia has also been an officer in the Pilipino Unity Student Organization and in De Anza's Political Revolution, which evolved from the student organization that supported Democratic candidate Bernie Sanders in the last presidential election.
In some places, people might expect college students to just show up for classes and go home, Villagracia said. "De Anza has given me so many opportunities to do the opposite of that. It's completely steered me the other way."
---
Andrea Yepez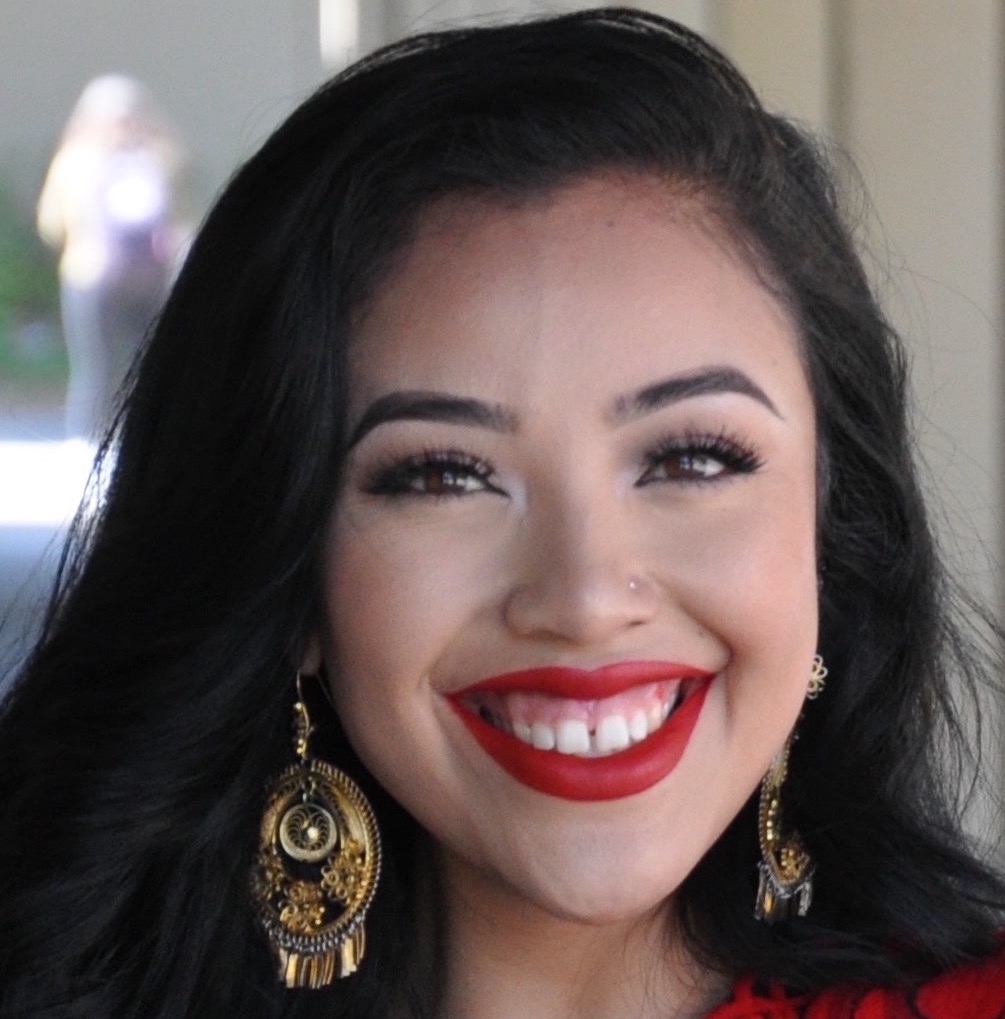 Andrea Yepez hadn't planned on going to college. She enrolled in a cosmetology progam after finishing high school in San Jose. But she decided that she wanted to do more.
"I wasn't confident in high school," she said. "But I realized that if I could get through cosmetology school and earn a license, then I could go to college, too."
Yepez, 23, is graduating from De Anza with an associate degree in Communication Studies and will attend San Jose State University this fall. She still loves the beauty industry, but wants to use her education to advance in that field.
A first-generation college student, Yepez said she learned about De Anza from a friend who also told her about the Puente Project, one of De Anza's Learning Communities.
"Puente opened so many doors for me," said Yepez. She added that Lydia Hearn, an English instructor and Puente co-coordinator, "taught me to believe in myself and to just go for it. Do it! Don't hesitate!"
While going to school full-time, Yepez has worked as a peer mentor in the Student Success and Retention Services program and also dances with a San Jose folklorico group. As a Latina, she said she loves the idea of sharing her culture through the art of dancing – and she wants to be a role model for her family and community.
---
Leia Yoon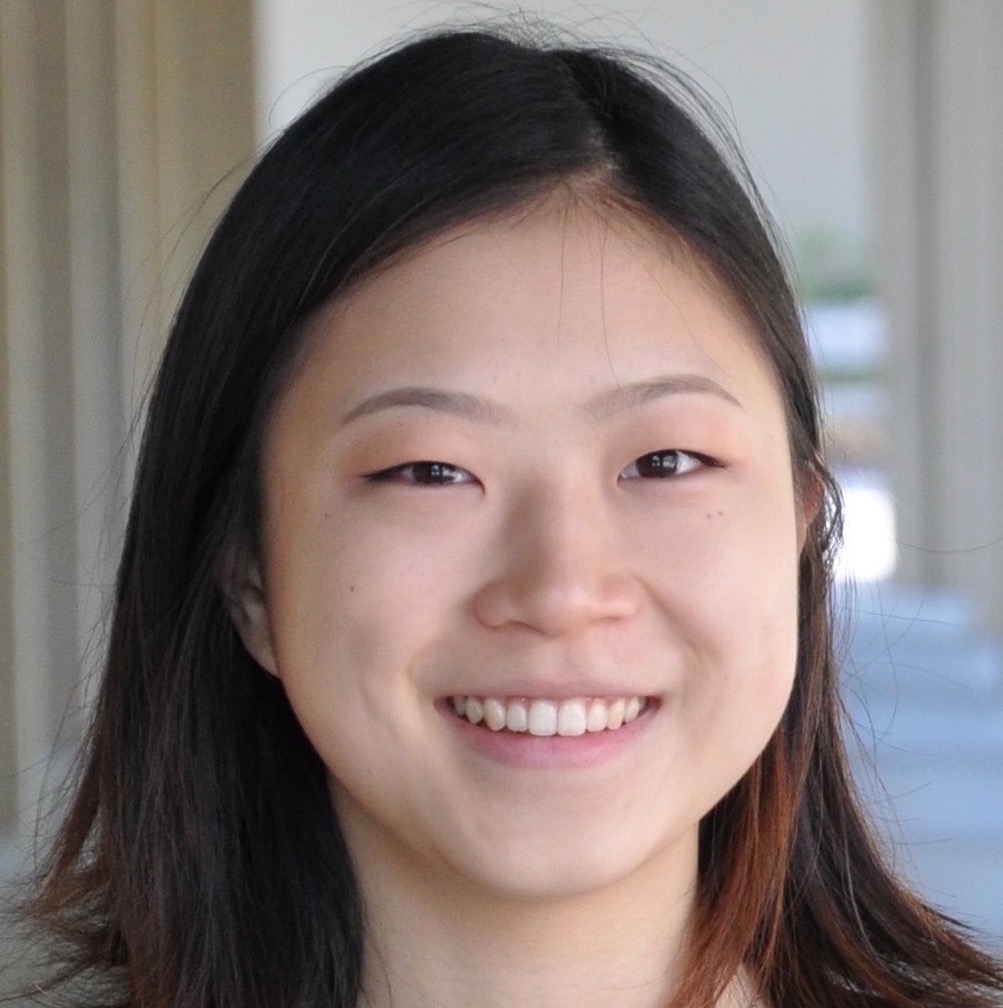 Leia Yoon, 18, is graduating from De Anza with an associate degree in Liberal Arts after being home-schooled and finishing high school at age 15. She plans to attend the University of California, San Diego, this fall and then go on to veterinary school.
"I've always had a love for animals," she said. "I was just one of those kids who always wanted to be a veterinarian."
But the path to her lifelong goal has not always been smooth. After her parents divorced when she was four, Yoon and her younger brother lived with their father in Southern California. The family – including Yoon's pet Chihuahua – moved often.
Yoon found a more stable environment when, at age 15, she began living with her mother in the Bay Area. Yoon enrolled at De Anza two years ago and applied for the Honors Program, where she met a community of supportive friends.
"It really kind of pushed me to go above and beyond," she said, adding that Mehrdad Khosravi, the Honors Program coordinator, was a mentor who encouraged her progress. Yoon was a vice president of the Honors Program and worked at the De Anza Bookstore, while earning a 3.7 GPA.
When she becomes a veterinarian, Yoon said, she wants to provide affordable services for low-income pet owners, because she knows what it's like to love an animal and have difficulty paying for its care.
Meanwhile, as she pursues her goals, Yoon said she often thinks of a quotation from Eleanor Roosevelt, who offered this advice for facing one's fears: "You must do the thing you think you cannot do."
---
Karl S. Pister Award
---
Elias Kamal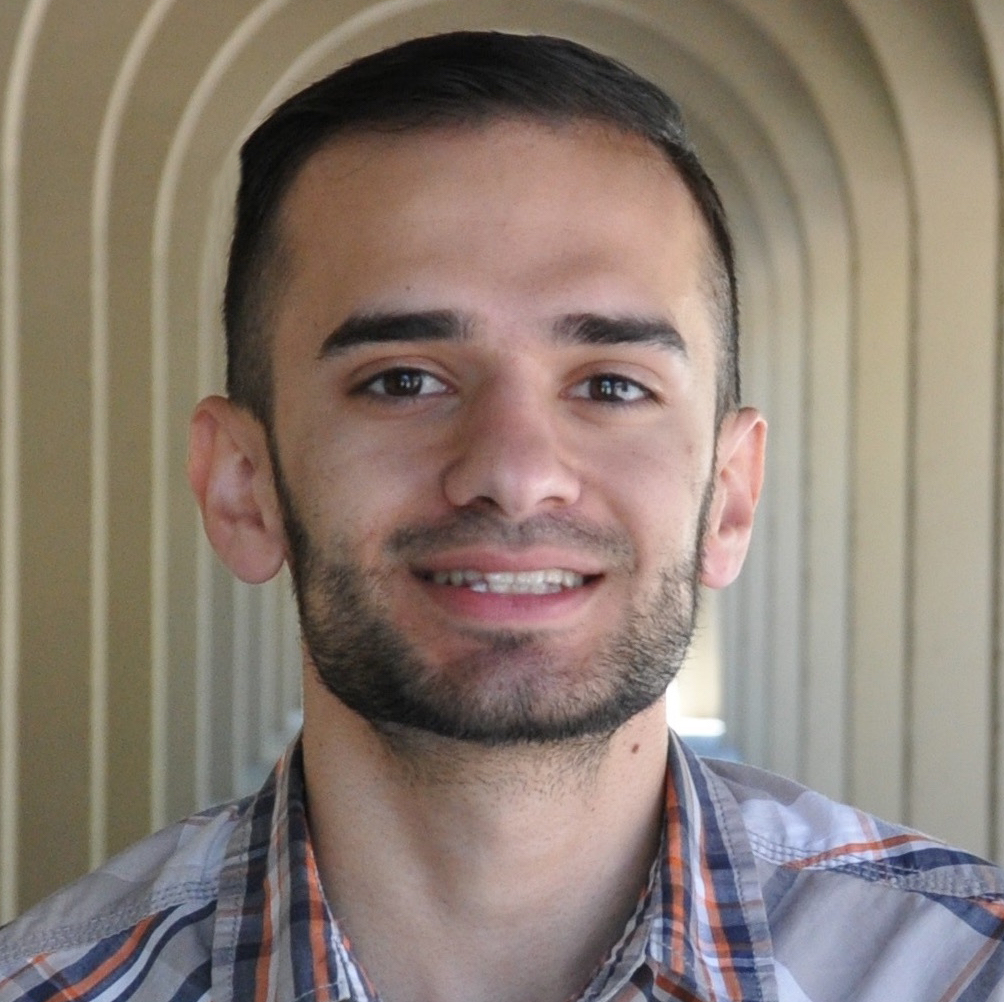 This year's winner of the Karl S. Pister Leadership Opportunity Award is a well-known figure on campus. For the last two years, Elias Kamal has been the elected student representative on the Foothill-De Anza Community College District board of trustees.
The Pister scholarship is awarded to community college students who transfer to the University of California, Santa Cruz, after overcoming adverse circumstances and demonstrating a commitment to assisting and improving the lives of others.
The 21-year-old Kamal worked on numerous issues at De Anza and the district board, including the opposition to a Valley Transportation Authority plan for increasing the price of the SmartPass transit program that is used by many students.
Kamal, who grew up in Fremont, commuted three hours a day by bus to De Anza during his first year on campus. His parents were refugees from Afghanistan; Kamal said his interest in public affairs was sparked by his father's service as an Afghan delegate to the United Nations. After his father's death, Kamal's mother raised him and three siblings as a single parent.
Kamal said he came to De Anza because he'd heard about the college's high transfer rate and its civic engagement programs, such as the Vasconcellos Institute for Democracy in Action. "I knew I wanted to get involved in policy issues," he said, "and I thought, 'This is the place for me.' "
Last summer, Kamal volunteered at a Greek refugee camp for Afghan families seeking asylum in Europe. Some of his photos from the camp were later displayed at De Anza's Euphrat Museum of Art. Kamal said the experience fueled his interest in international aid work, although he remains interested in urban development and public policy in the United States.
Kamal said he plans to major in politics at UC Santa Cruz and then pursue an advanced degree. He will graduate from De Anza with a degree in liberal arts and an associate degree for transfer in Political Science.