Welcome to SSRS
---
Our Mission
The mission of Student Success and Retention Services (SSRS) is to address historical and institutional inequities resulting in achievement gaps for underserved students by fostering a community of learners and leaders through innovative services and pedagogies that increase retention, persistence, graduation, and transfer rates.
SSRS provides academic enrichment and support services for
students with historically low retention and transfer rates
first-generation college students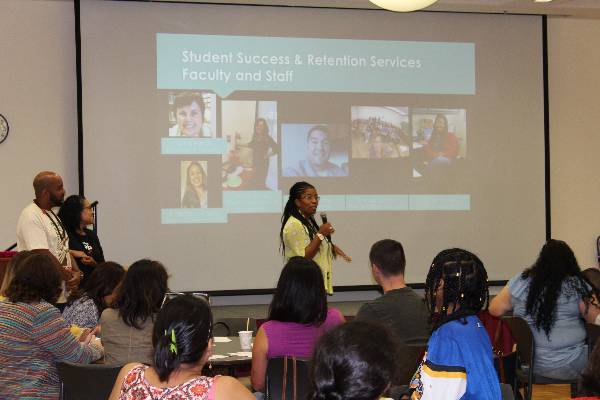 There are several programs under the SSRS umbrella including First Year Experience (FYE), IMPACT AAPI, LEAD (Latinx Empowerment at De Anza), the Puente Project, Summer Bridge and the Umoja Community. Each of these programs provides a supportive community of peer mentors, tutors, faculty, counselors, and program staff to assist students in defining their educational goal and developing a plan of action to achieve them.
Who is Eligible?
You are eligible for the Student Success & Retention Services (SSRS) programs if you meet the following requirements
You're a high school graduate

or

at least 18 years old
You're a first-generation college student, meaning your parents did not earn a college degree
Our individual programs may have additional selection criteria. Please view the program links on the margins of this page.
What are the Benefits?
Personal counseling
Academic mentoring and coaching
Opportunities to join study groups
Leadership development
Student computer center
Campus tours of four-year schools
Academic enrichment workshops
Scholarship and financial aid information
Book and calculator loans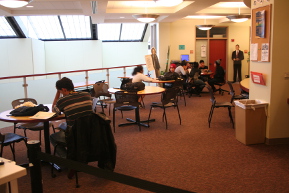 How To Apply:
All SSRS programs begin in the summer session (Summer Bridge- COUN 50).
We will be accepting applications in April.
If you are interested in joining any of our SSRS programs, please complete the following steps:
Make sure the Assessment Office has your high school transcript, in order to determine your English placement.
Complete the SSRS online interest form.
Attend orientation for the college or a specific program in July.
Attend Summer Bridge in late August into September.
---
Support for SSRS Programs
You may contribute to the SSRS fund online, through the
Foothill-De Anza Foundation. These funds allow our students access to educational field trips, college/university visits, conferences, workshops, and other activities that contribute to their college success.
Thank you for your continued support!