Welcome to VIDA!
VIDA's mission is to empower students to become agents of change in their communities and beyond; to foster education that meets the needs of the communities we serve; and to help develop pathways to meaningful participation in local, state, and federal government decision making processes.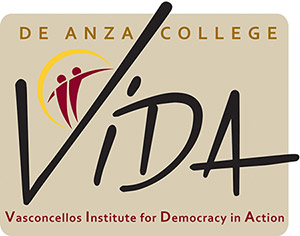 VIDA office is now OPEN TO ALL! Check out below for our office schedule in the fall 2022 quarter.
---
Office Schedule
VIDA and HEFAS will be open during the following times:
Monday

9 a.m. - 6 p.m.

Tuesday

9 a.m. - 6 p.m.

Wednesday

9 a.m. - 6 p.m.

Thursday

9 a.m. - 6 p.m.

Friday

9 a.m. - 5 p.m.
---
Upcoming Events: VIDA Career in Social Change Speaker Series
Join us throughout the quarter for our carrer in social change speaker series.
Upcoming speakers include:
Mia Hernandez with the Office of Racial Equity in San Jose, May 18th from 7 - 8 pm
Councilman Peter Ortiz (representing District 5 in East San Jose), June 1st from 6:30 - 7:30 pm
Janice Sapigao, former Santa Clara Poet Laureate, June 15th from 6:30 - 7:30 pm
---
Introducing Maristella 'Mari' Tapia
Maristella Tapia teaches Full Time in the Sociology Department at De Anza. She is serving as the Interim director of VIDA for the Spring Quarter 2023. An Alumni of De Anza, Mari feels honored to play a part in facilitating the growth and readiness of the next generation of leaders, change agents, and scholars.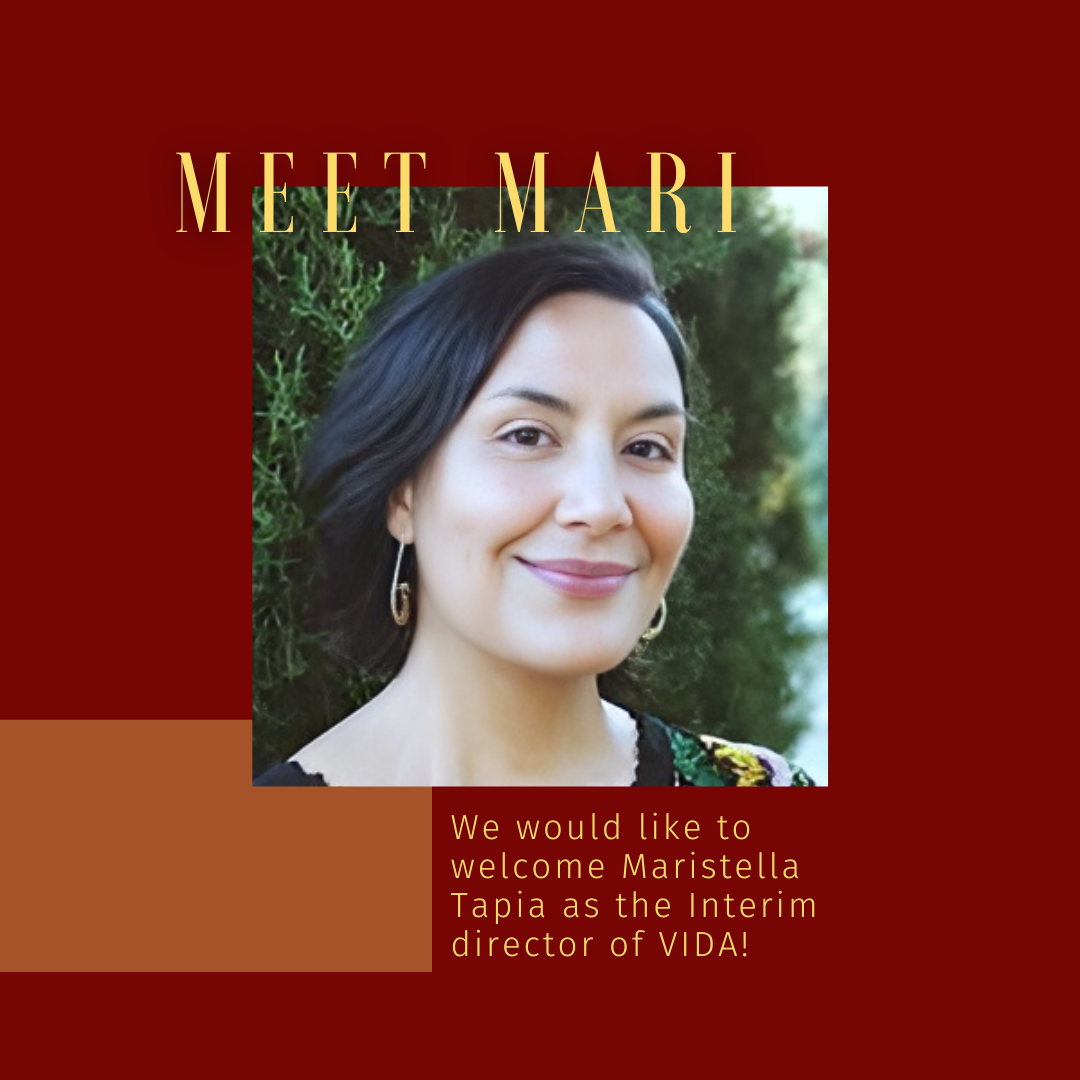 ---
Stand Up for Black Lives and Against White Supremacy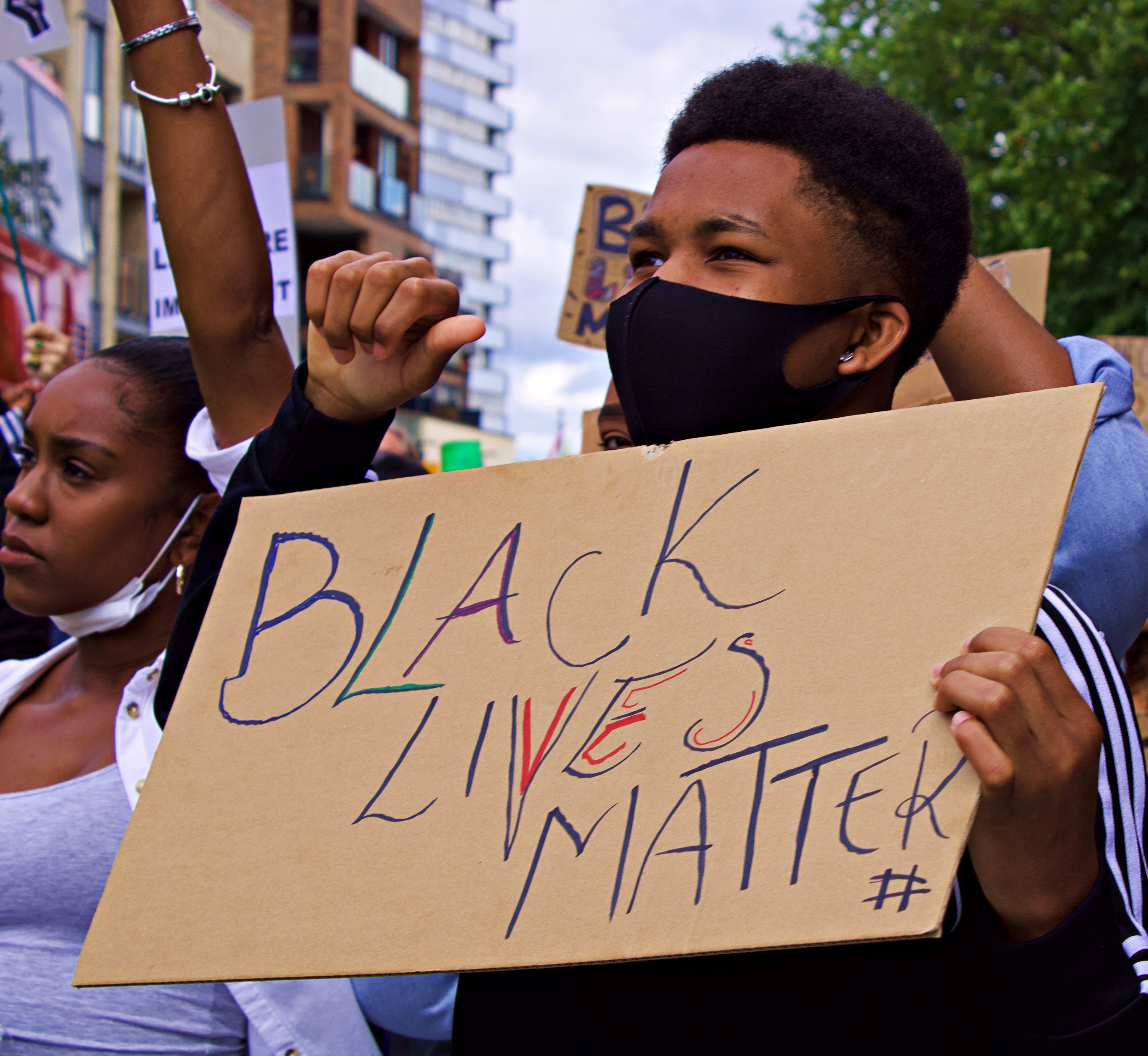 ---
Engaged Learning
If you are looking for a community partner for your service learning class, visit our Engaged Learning webpage.
---
Donate to VIDA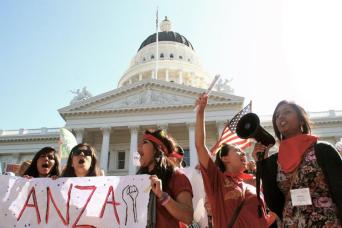 VIDA could not exist without generous supporters who believe in the power of civic engagement. After the death of Senator Vasconcellos, VIDA received an extraordinary pledge to perpetuate the vision of the Institute of Community and Civic Engagement. Community members Jim and Becky Morgan pledged a challenge grant of $198,000 over three years in honor of Senator Vasconcellos' long history of civic work. Your gift will help the program match their generous donation.
Important information to direct your gift to VIDA:
Click the "Donate Now" button below.
Fill out the form with your information.
Under Program, choose "Other."
Type "VIDA" in the box and the amount you would like to donate.
Donate Now
For more information, contact
Robin Latta
at the Foothill-De Anza Foundation by emailing
lattarobin@fhda.edu