UndocuWelcome: You Belong Here!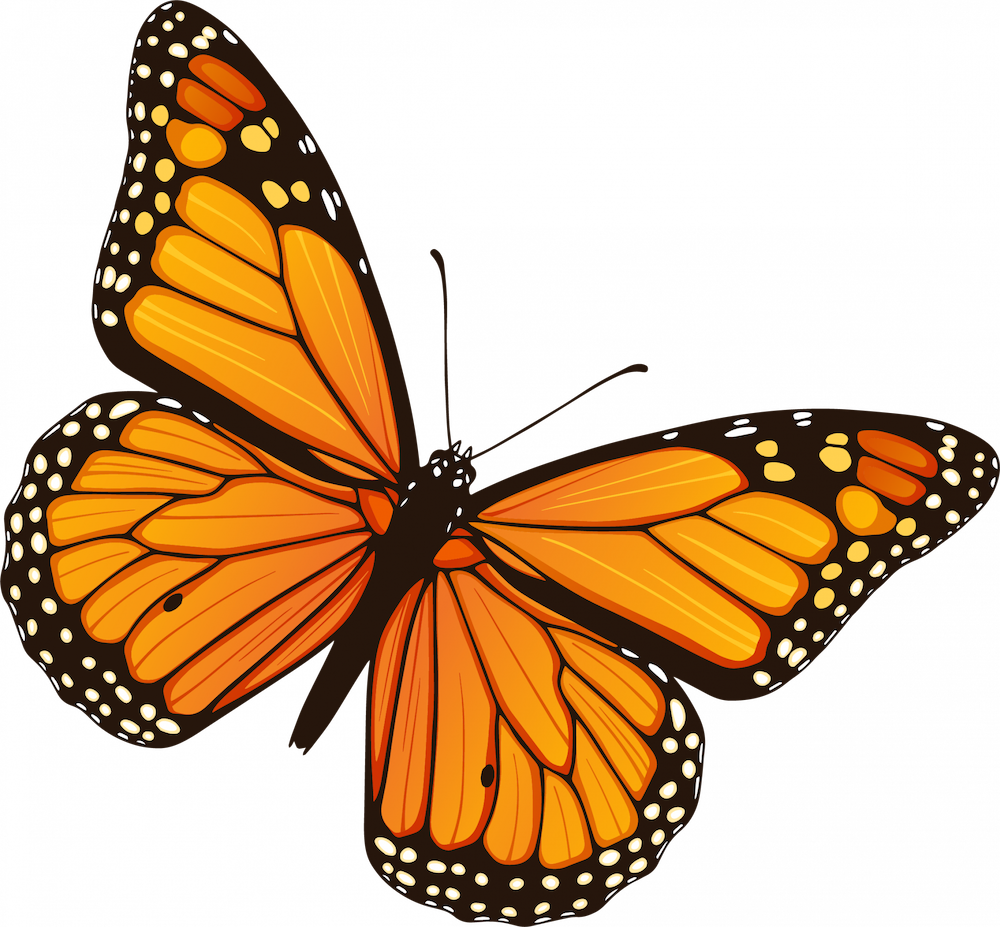 De Anza College understands that being an undocumented student can be difficult. But college can also be exciting!
You're invited to a special orientation event on Tuesday, Sept. 13, to be held online AND on campus.
---
This event was held on Sept. 13. If you'd like more information, please contact Shaila Ramos at ramosshaila@deanza.edu
---
Join Us for UndocuWelcome 2022
Tuesday, Sept. 13, 2022
Student Session:

11 am. – 7:30 p.m.
Dinner: 5:30-6:30 p.m. (open for students and families that join on campus)
Family Session: 6:30–7:30 p.m. *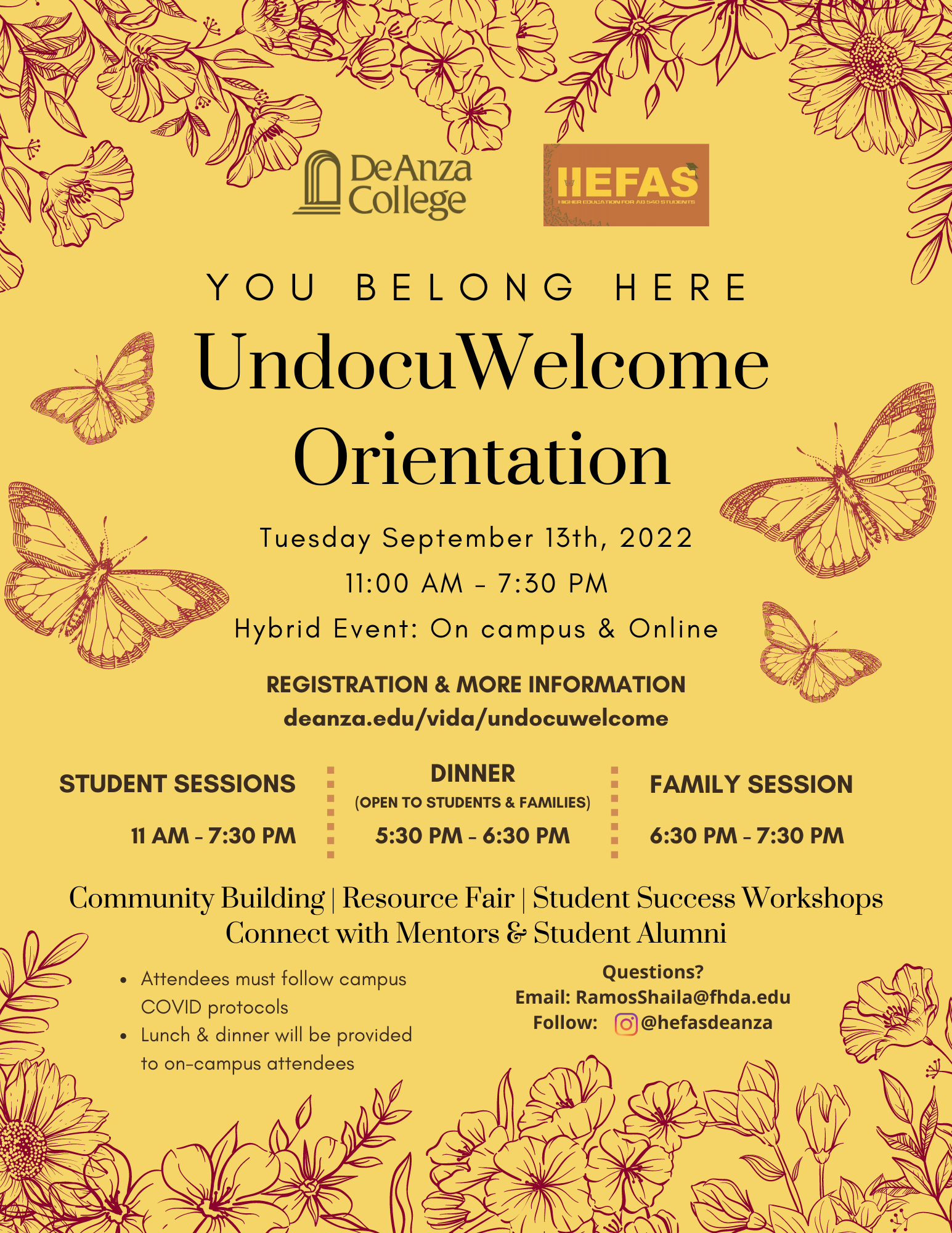 These sessions will be held online via Zoom and in person on the De Anza campus. Each session will be different, and we recommend attending for the full day for a comprehensive orientation. (See how to sign up to attend below.)

All participants (students and families) will need to follow campus guidelines regarding COVID-19. Properly worn face masks are required while indoors, and recommended for crowded activities outdoors. Please do not come to campus if you are feeling sick. These requirements are subject to change; for the most up-to-date information, visit the COVID-19 Requirements for Students webpage. We will also follow up regarding protocols for the event.

Special Session for Families!
* The Family Welcome Orientation is open to parents, co-parents, caregivers, older brothers or sisters or other support persons. (Students will have a session with mentors during this time.) Families are welcome to join by 5:30 for dinner!
Tendremos talleres bilingües para la familia y comunidad que apoyan al estudiante.
Chúng tôi có những cuộc hội thảo song ngữ dành riêng cho gia đình, người thân, và những người trợ giúp các em sinh viên.
Learn and Make Friends!
You'll hear tips from and for undocumented students on important topics – including financial aid, student services, campus life and planning your academic future!
Please join us for community building and networking. This is a great way to create a sense of belonging and make new friends!
Sign Up Now to Attend
Please sign up for the UndocuWelcome orientation so we can send you details on how to attend. If you are planning to attend online, you'll need to download the Zoom app.
Orientation Schedule
TIMES

ACTIVITY

11 to 11:30 a.m.

Registration

11:30 a.m. to noon

Welcome and Introductions

Noon to 1:00 p.m.

Resource Panel

1:00 to 2:00 p.m.

Lunch** and Resource Fair

2:00 to 3:20 p.m.

Campus Tour and Scavenger Hunt (Includes Virtual Tour for those online from 2:30-3:20)

3:20 to 3:30 p.m.

Break

3:30 to 4:30 p.m .

Workshop: Being a First-Generation College Student 101

4:30 to 5:30 p.m.

Workshop: Afro Latinx Drumming Circle

5:30 to 6:30 p.m.

Dinner** and Community Building

6:30 to 7:30 p.m.

STUDENTS: Meet with mentors and alumni

FAMILIES: Parent and Community Workshop
** Meals provided only for those attending in person
Orientation Workshops and Presenters
You will be able to join interactive workshops, panels and cultural presentations – details coming soon!
Questions? Contact Shaila Ramos at RamosShaila@deanza.edu