Are You Ready for Graduation?
NEW DATE AND LOCATION THIS YEAR
Saturday, July 1, 2023: Santa Clara Convention Center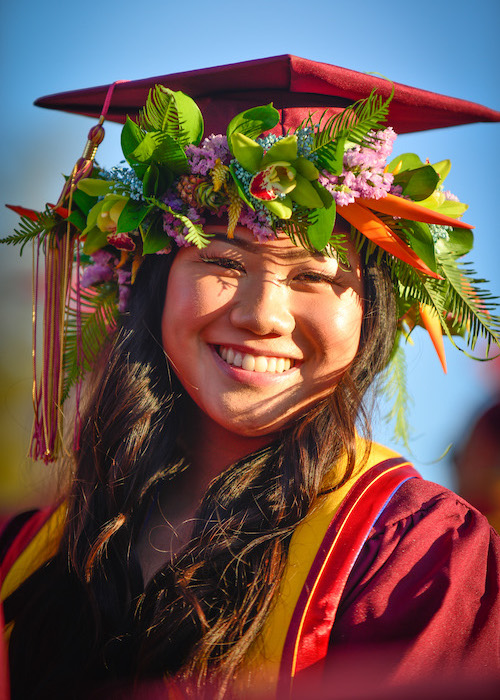 De Anza has a new date and location for graduation this year! The 56th annual commencement will be Saturday, July 1, beginning at 4 p.m., in the Santa Clara Convention Center, 5001 Great America Parkway, Santa Clara, California.
Check back here for announcements about this year's student grad speaker and major scholarship recipients. And see below for details and updates on how you can participate in all the festiviities, including important deadlines and how to
---

Grads: Order Regalia and Apply for Degree – Now!
Order Your Cap and Gown Now!
Order your Grad Pack (includes gown, cap, tassel and diploma cover) and affinity stoles at deanzastore.com. Place your order online by June 12 to ensure you receive your items in time.
Or you can buy your grad gear at the campus Bookstore in the RSS Building.
Apply for Your Degree
You must apply for your degree no later than Wednesday, June 21, to have your name included in the printed graduation program.
If you'd like some assistance with using Degree Works or determining your eligibility to graduate, a counselor or academic adviser can help.
(If you need help paying for your cap and gown, please send an email with your full name and CWID number to Chelsey Taniguchi at taniguchichelsey@deanza.edu)
---
Join the Celebration!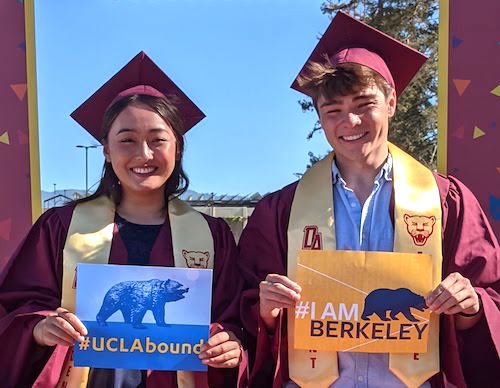 Remember to check the list of End-of-Year Celebrations for more grad-related events, including Latinx Grad, Lavender Grad and other activities hosted by affinity groups and programs.
Grads participating in the collegewide commencement should also review the Tips for Graduating Students webpage, which explains what to do before the big day, and how to make sure your name will be announced from the stage!
---

Submit Photo and Message for the Slideshow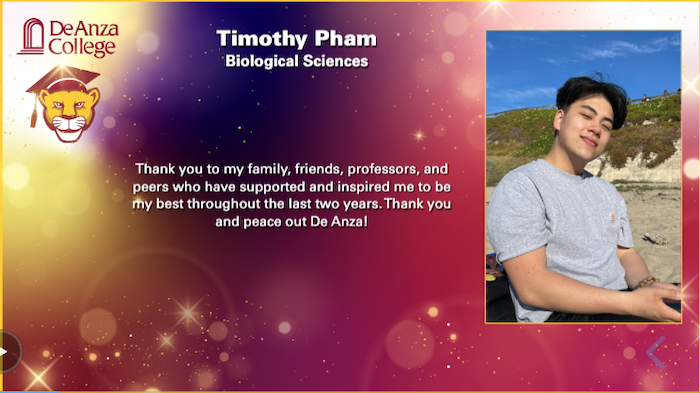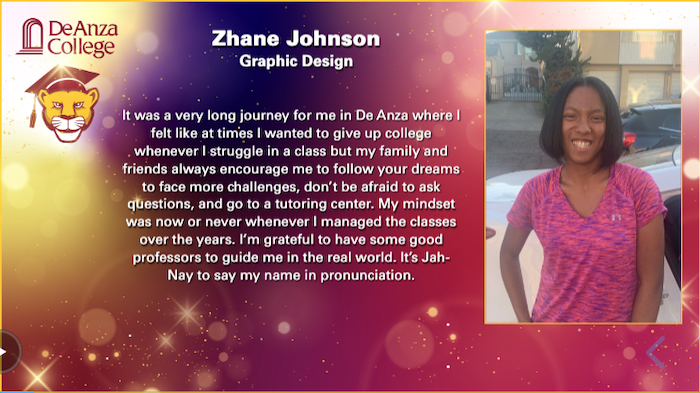 Members of the Class of 2023 are invited to share a brief message of thanks, appreciation or inspiration – and, if you wish, a photo of yourself for our special Graduation Slideshow.
Submit any photo of yourself that you like – it can be formal or fun. But don't delay! In order to be included in the slideshow, you must submit your message and photo no later than Monday, June 26.
Click the "Submit to Slideshow" button for easy instructions.
---

Send and Receive Digital Congrats Cards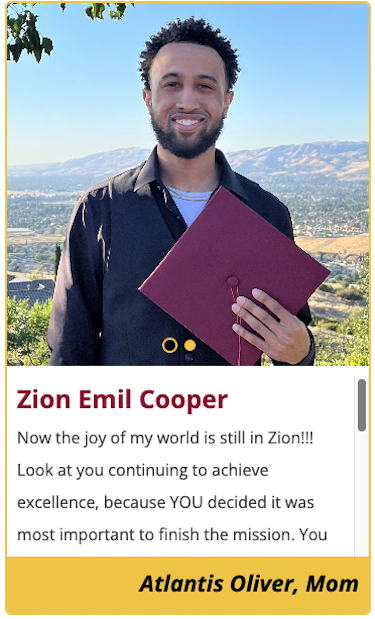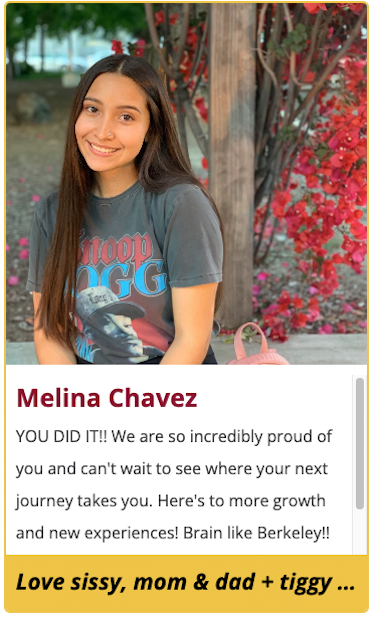 Friends, family and members of the college community can send congrats and best wishes to their favorite grad – or to the entire Class of 2023.
You can submit a photo of yourself or the grad you're congratulating, and we'll combine it with your message to create a colorful digital card. (If you don't have a photo to submit, we'll use one of our special grad images.)
Click the "Send and View Congrats Cards" button to submit your congrats – any time up through July 1. Congrats cards can be viewed on a special section of this website, where everyone can enjoy them.
---

More Information
Faculty Members and Classified Professionals:
Please Note
There will be photographers and videographers recording activities before, during and after the graduation ceremony. If you prefer not to have your image recorded or used by De Anza College in informational and promotional materials, please notify the photographer or videographer.