Here's How to Reach Us
While you won't be able to visit us in person during the 2021 spring quarter, you can still speak to us by phone, email or Zoom videoconference.
Office Hours:
Monday-Thursday, 8 a.m.-5 p.m.
Friday, 8 a.m.-3 p.m.
Here's how you can reach us:
Email: dsstutoring@deanza.edu

Phone: (408) 864-8839

Visit the DSPS Tutoring Virtual Help Desk - No appointment needed.
Virtual Help Desk Hours:
Mondays and Wednesdays, 2 PM - 4 PM
Tuesdays and Thursdays, 9 AM - 11 AM

To reach our Virtual Help Desk (Zoom Link),
click one of the images below:
Thank you for your patience, understanding and flexibility.
Our Services
Here are some of the services provided by the DSPS Testing and Tutorial Center. Below this list, you can view our online tutoring schedule.
Test Proctoring Services
Accommodation for classroom testing provides an equal opportunity for students with verified disabilities to demonstrate mastery of the course objectives and take required course exams or evaluative assignments.
If you have already met with your DSS Counselor or LD Specialist for the current quarter you can stop by our office to set up your testing accommodations.
*Accommodated Testing
Due to COVID-19 and the college's direction towards a virtual campus we will not offer any face to face testing. We have asked your instructors to please be flexible and build extra time accommodations into their virtual/online quizzes, exams and finals.
Please refer to your accommodation letter to verify your accommodations. If there are any accommodations you need help accessing virtually please contact dsstestproctor@fhda.edu for support. It is possible that your instructor is not yet aware of this new policy, if so, please let them know to contact us with any questions they may have.
If you you are a student or Faculty who needs support or has questions regarding accommodations through Canvas, Zoom, etc., please email dsstestproctor@fhda.edu
Note Taking Services
There are several options for obtaining note taking services, lecture or classroom notes as an approved accommodation, i.e.-recording lectures, instructor copies, classmate copies.
This accommodation, must be approved by your DSS Counselor or LD Specialist, please consult with them first.
Tutoring Services
See the online tutoring schedule below.
Deaf & Hard of Hearing Services
Based on individual needs, DHHS provides the following services for students enrolled in any college class:
Sign Language interpreting
Real-time captioning
Captioned videos/media in the classroom
FM Systems
COVID-19 Vaccinations at De Anza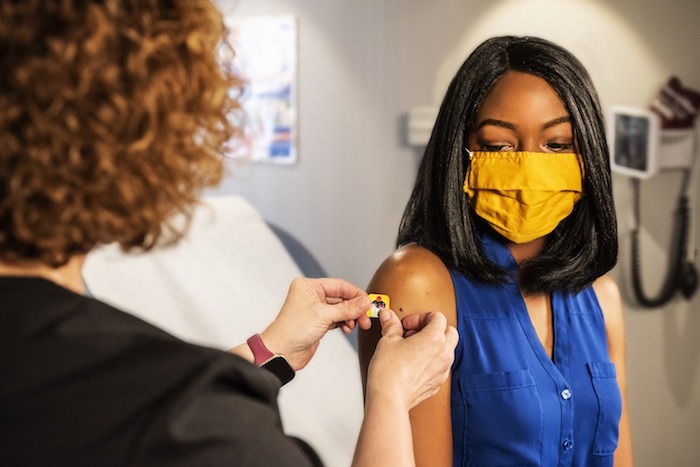 De Anza College Student Health Services in partnership with LifePlus Pharmacy is hosting: COVID-19 Mass Vaccine Event
Date: July 6
Time: 9 a.m. - noon
Location De Anza College Campus - Student Health Services Rm 166
Phone: 408.864.8732
For more information visit Health Services page.

DSPS Online Tutoring
The DSPS Tutorial Lab will be open to provide remote tutoring for DSS students during the 2021 Sping session and Summer session.
We will be available for tutoring during finals week.
Spring quarter tutoring will continue to be online.
Online tutoring will begin Wednesday, April 7 and will continue through finals, June 21 - 25, 2021.
May 29 - 31, Memorial Day weekend, Offices closed, and no classes or tutoring being offered.
Graduation day is June 25, 2021!
Please check the Spring tutoring schedules below and read the Tutoring FAQs for important information.
Tutoring is available Monday-Friday.
If you have any questions about tutoring, please send an email to dsstutoring@deanza.edu
If you are scheduling tutoring for the first time, please send an email to dsstutoring@fhda.edu. You will be verified of your eligibility and reply with information on how to proceed.
To request materials in an alternate format, please contact Deborah Armstrong at armstrongdeborah@deanza.edu

or 408.864.5815.

New to Zoom? See the Zoom Quick Start Guide
Tutoring Subjects
Boo Fuqua: all levels of math, chemistry and microbiology
Donna Cale: all levels of math through 212, study skills, reading, writing, concepts and comprehension
Addy Garg: all Levels of algebra, calculus, all English/Language Arts/reading & writing courses, study and test taking strategies
Yume Kim: a

ll English/Language Arts courses and reading/writing related assignments, including Humanities and Social Sciences
Math & Mixed Subject Lab Hours
All Math Labs are drop-in sessions. See notes below schedule for each tutor's subject areas. Summer tutoring sessions start June 30th - August 4, 2021.
2021 Spring
| | | | | | |
| --- | --- | --- | --- | --- | --- |
| Tutorial Assistant | Monday | Tuesday | Wednesday | Thursday | Friday |
| Boo Fuqua | 10 a.m.-1:30 p.m. | 9 a.m.-2:30 p.m. | 10 a.m.-2:30 p.m. | 9 a.m.-1:30 p.m. | Not available |
| Donna Cale | 9 a.m.- 1 p.m. | 9 a.m.-1:30 p.m. | 9 a.m.- noon | 9 a.m.-12:30 a.m. | 9- noon |
| Addy Garg | Noon - 4 p.m. | Noon - 4 p.m. | Noon - 4 p.m. | Noon - 4 p.m. | 11 a.m. - 3 p.m. |
2021 Summer
| | | | | | |
| --- | --- | --- | --- | --- | --- |
| Tutorial Assistant | Monday | Tuesday | Wednesday | Thursday | Friday |
| Boo Fuqua | 10 a.m.-2 p.m. | 9 a.m.-1 p.m. | 10 a.m.-1 p.m. | Not available | Not available |
| Addy Garg | Noon - 4 p.m. | Noon - 4 p.m. | Noon - 4 p.m. | Not available | Not available |
Language Lab Hours
Language Lab sessions are by appointment only. You may schedule up to three sessions per week, each lasting 30 minutes.
2021 Spring
Tutorial Assistant
Monday
Tuesday
Wednesday
Thursday
Friday
Yume Kim

9 a.m.-2 p.m.

Drop-In:
Noon-1 p.m.

9 a.m.-2 p.m.

Drop-In:
Noon-1 p.m.

11 a.m.-3 p.m.

Drop-In:
1-2 p.m.

11 a.m.-3 p.m.

Not available
2021 Summer
Tutorial Assistant
Monday
Tuesday
Wednesday
Thursday
Friday
Yume Kim
Not available

10 a.m. - 3 p.m.

Drop in: 11 a.m. - Noon

10 a.m. - 3p.m.

Drop in: 11 a.m. - Noon

Not available

Not available
Additional Tutoring From SSC
While the DSPS tutoring hours are limited, you can also visit the Student Success Center (SSC) for remote tutoring assistance. Here's how to sign up with for SSC tutoring
---

Tutoring FAQs
---
Disability Information Student Handbook (DISH)
Disability Information Student Handbook
---