A Taste of History – 2017
Thank you for supporting the 2017 Taste of History event, benefiting the California History Center and Euphrat Museum of Art, and featuring poet Juan Felipe Herrera.
[click on any photo to view in full size]
This special event with poet Juan Felipe Herrera is part of a year-long celebration of De Anza College's 50th anniversary.
Date & Time: Nov. 18, 2017, 3-6 p.m.
Location: Visual and Performing Arts Center (VPAC)
Cost: $75
Parking: Free in college parking lots A and B
---
About Juan Felipe Herrera
Juan Felipe Herrera is the immediate past Poet Laureate of the United States (2015-2017) and the first Latino to hold that position. A former adjunct faculty member at De Anza College, he has been called "the elder statesman of Mexican American poetry."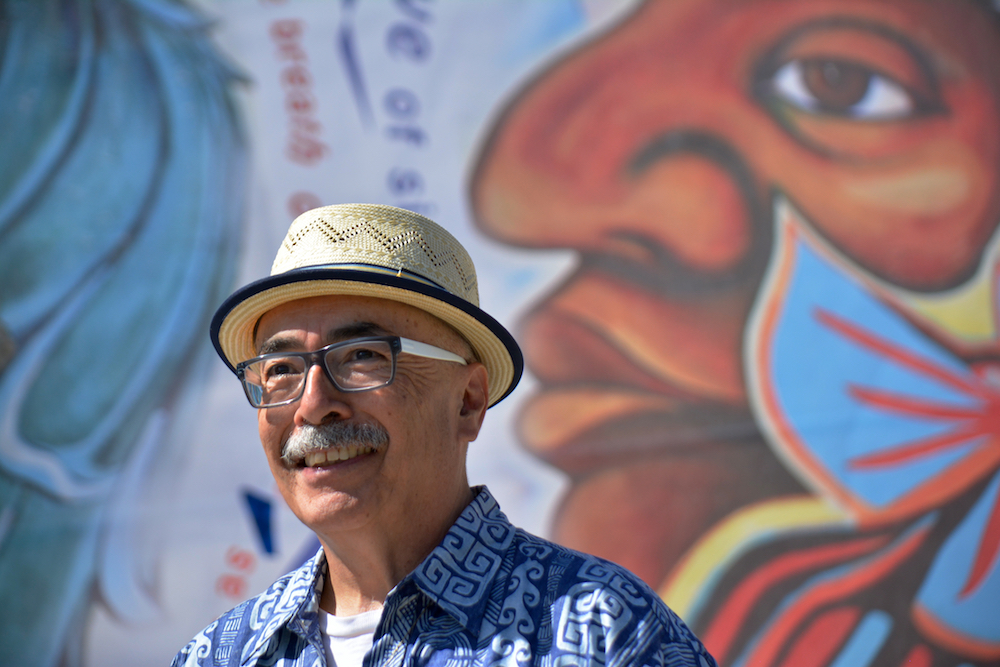 Herrera, who has written books for adults, young adults and children, is also a performance artist and activist on behalf of migrant and indigenous communities and at-risk youth.
When he was appointed Poet Laureate, the Washington Post reported: "As a child, Herrera learned to love poetry by singing about the Mexican Revolution with his mother, a migrant farmworker in California. Inspired by her spirit, he has spent his life crossing borders, erasing boundaries and expanding the American chorus."
At this year's Taste of History, Herrera will share stories and perform with a troupe of friends, musicians and poets.
Waking up is the biggest thing. I'm a political poet – let us say a human poet, a poet that's concerned with the plight of people who suffer. If words can be of assistance, then that's what I'm going to use.

- Juan Felipe Herrera
Also At The Event
The event also features wine tasting, food and an opportunity to view the Euphrat Museum of Art's fall 2017 exhibit, "Kindness as Resistance."
Proceeds will support after-school arts classes for at-risk youth, and De Anza student multi-media projects that preserve and share our local history.
---
Previous Years' Events
2012: A Glimpse of the Future
2011: Celebrating Our Historic Corridor
---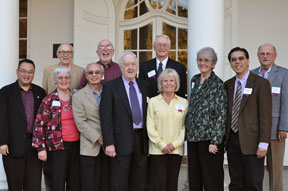 A Gathering of Mayors
De Anza Commission co-chair Orrin Mahoney, who served as Cupertino mayor in 2009 and 2013, was joined by 10 other former Cupertino mayors for a special Taste of History gathering in 2013 to honor Cupertino's mayors.
---
Sunken Garden Renovation
The Sunken Garden Renovation project is complete!

If you have not seen it, please stop by and step into this historic center of our campus.

Check out the

Historic Review Committee site plan presentation for a review of how the Sunken Garden was designed to reflect its original purpose. Slides include concept drawings and photographs of updated fixtures and native plants planned for the garden.