Taste of History 2019: Highlights
Here are some photo highlights from Taste of History 2019, featuring internationally known digital media artist Tamiko Thiel and master Japanese calligraphy artist Midori Kono Thiel.
[Click on any photo to view in full size. Click the right or left arrow to advance gallery.]
---
The Taste of History is an annual benefit for the California History Center and the Euphrat Museum of Art at De Anza College. Thie 2019 event, held on Oct. 26 at De Anza's Visual & Performing Arts Center, marked the 50th anniversary of the California History Center!
More about the California HIstory Center
---
Scroll down this page to read more about this year's featured artists. And be sure to check out the Euphrat's fall exhibition, "Space and Place," featuring "Brush the Sky," an augmented reality and mylar calligraphy installation by Tamiko Thiel and Midori Kono Thiel.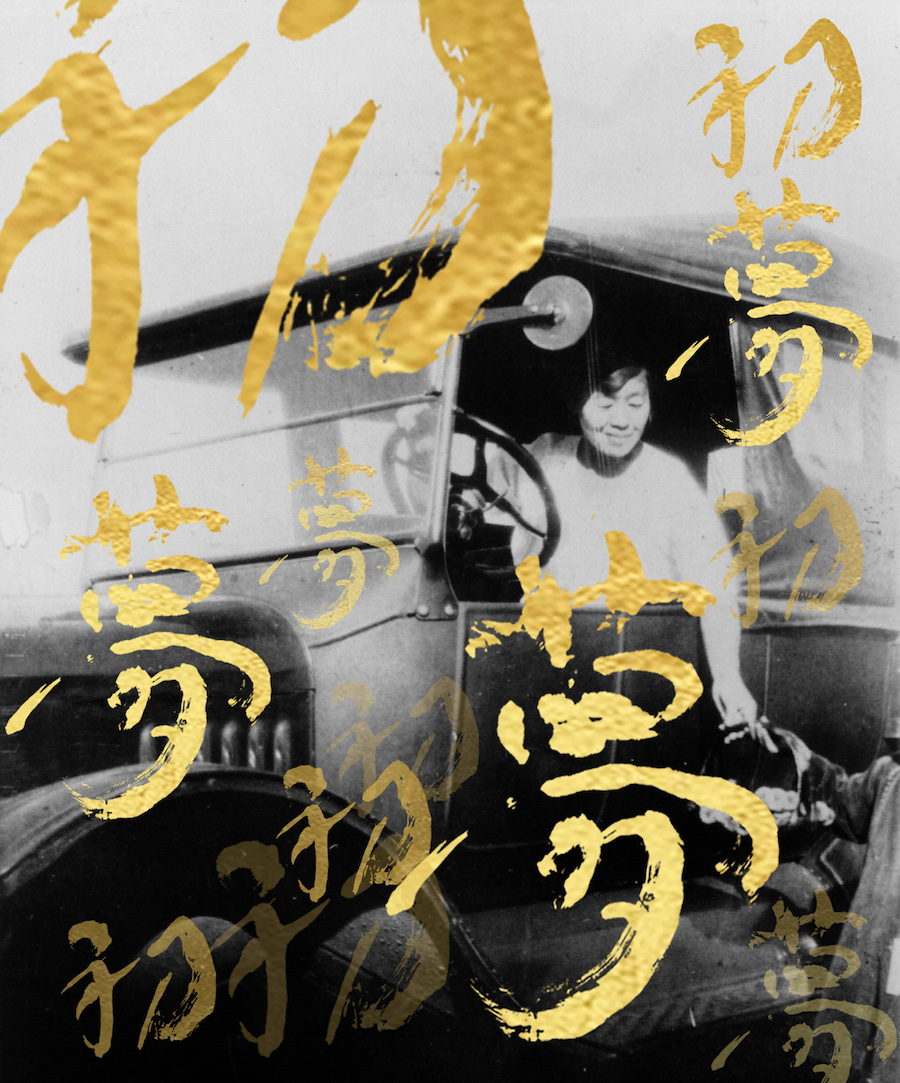 "Hatsu Yume – First Dream"
by Tamiko Thiel and Midori Kono Thiel, 2019
---
About the Artists
Tamiko Thiel is a Munich-based digital artist who explores the interplay of place, space and identity through augmented reality and other media. She has a bachelor's degree in product design engineering from Stanford and a master's in mechanical engineering from MIT – and worked on supercomputers and artificial intelligence – before earning a diploma in applied graphics from the Munich Academy of Fine Arts.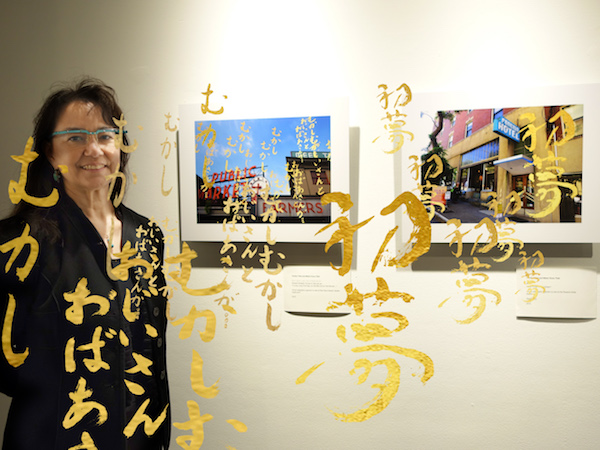 Thiel has taught and lectured internationally. Her work has been displayed in such venues as the San José Museum of Art, Seattle Art Museum, Museum of Modern Art New York and the Whitney Museum of American Art.
Although she began her artistic studies with drawing and painting, Thiel says she found her artistic voice with 3D "found object" installations and moved on to digital video and virtual reality.
---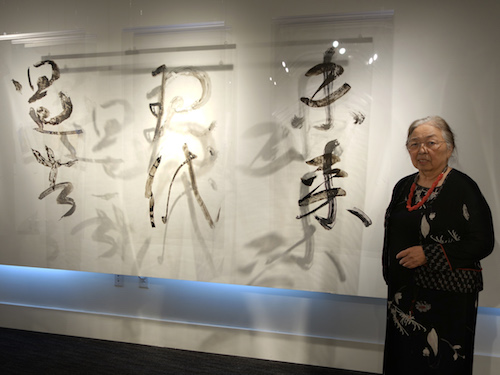 Midori Kono Thiel earned bachelor's and master's degrees in fine arts from the University of California, Berkeley. She studied woodblock printmaking in Tokyo and also studied textiles, Japanese calligraphy and performing arts. Now artist-in-residence for the Washington State Arts Commission, her work is in several museum and library collections.
Both artists have strong Bay Area ties. Midori's grandparents moved to the Santa Clara Valley from Japan in the early 1900s. Her mother was born in Sunnyvale and married in San José's Japantown. Tamiko, who is Midori's daughter, studied at Stanford and worked as a product design engineer for Hewlett-Packard.
---
Previous Taste of History Celebrations