Meet the 2023 Student Grad Speakers!
This year's graduation ceremony will feature two student commencement speakers.
Samere Bhatt is transferring to California State University, Northridge, where he'll study urban planning.
Sofia Nonga is transferring to the University of California, Los Angeles, where she plans to study business economics.
You can read more about them on this page.
---

Samere Bhatt
---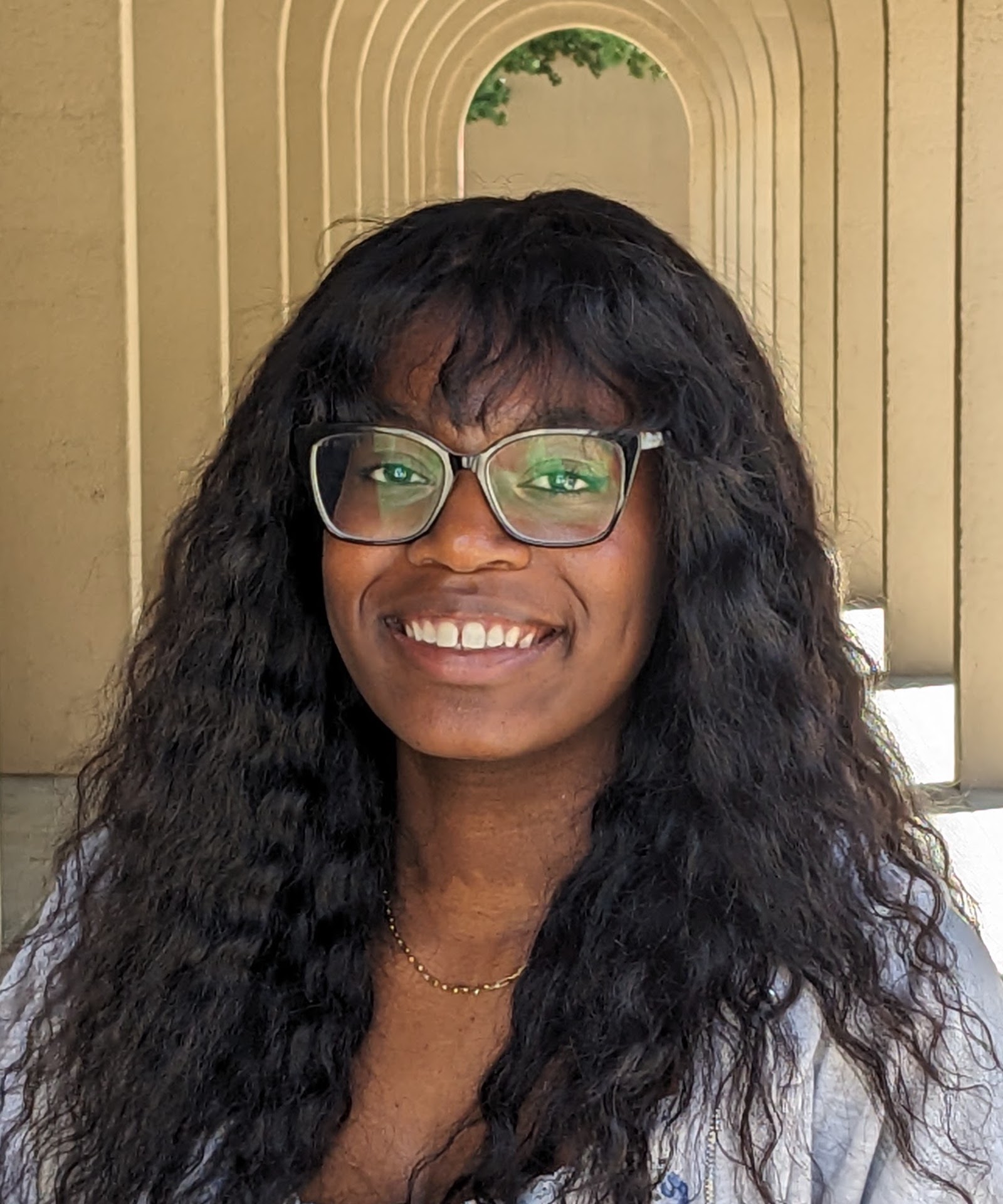 Sofia Nonga
Student Award Winners
Check back for stories and photos of the outstanding students who are receiving this year's President's Awards, plus the De Hart Scholarship and the Pister Award.

Samere Bhatt
Samere Bhatt wasn't sure what he wanted to do when he first came to college. But at De Anza, he helped build a community and found his own direction.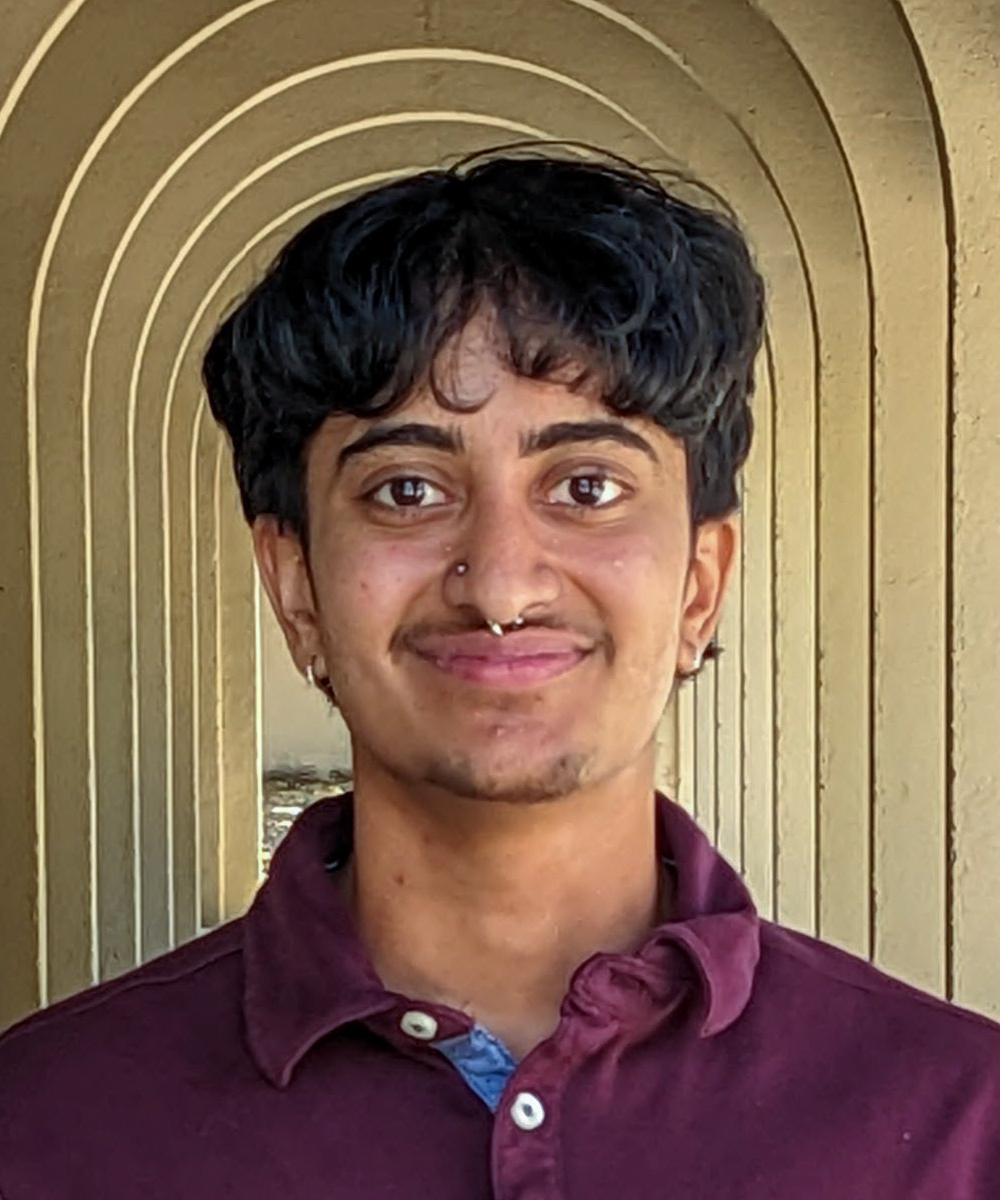 Bhatt, 21, has been active at the new Pride Center on campus, where he helped organize events for LGBTQ+ students and the college as a whole. After studying Energy Management and Building Science, he is transferring to California State University, Northridge, and plans to earn a bachelor's degree in urban planning.
"I don't have it all figured out, but I have a much better idea," he said. "And I owe it all to the people I met here at De Anza."
A San José native, Bhatt graduated from Silver Creek High School. He chose De Anza because of its academic reputation and soon joined the LGBTQ+ Student Alliance, which led him to the Pride Center.
Bhatt credits Jamie Pelusi, the Pride Center faculty coordinator, with helping to foster a supportive space for LGBTQ+ students. Since it opened last fall, he said the center has become "a big and beautiful community."
"Samere has been an incredibly strong leader in the Pride Center," Pelusi said. "He has supported the creation of partnerships with other organizations on campus, as well as the local community."
Bhatt said he felt welcomed in his first year, when he took an online Statistics course taught by instructor Lisa Mesh. It was the early phase of the COVID-19 pandemic, when many students were new to online learning, but he said Mesh "did a great job of helping our class feel like a family."
This year's grads have faced numerous challenges, including encroachment on LGBTQ+ civil rights around the country. Even so, Bhatt said, "we made it here, and we should be proud of that."

Sofia Nonga
Some of Sofia Nonga's favorite moments at De Anza were times when she was connecting with other students through the Student Success Center and the Black Student Union.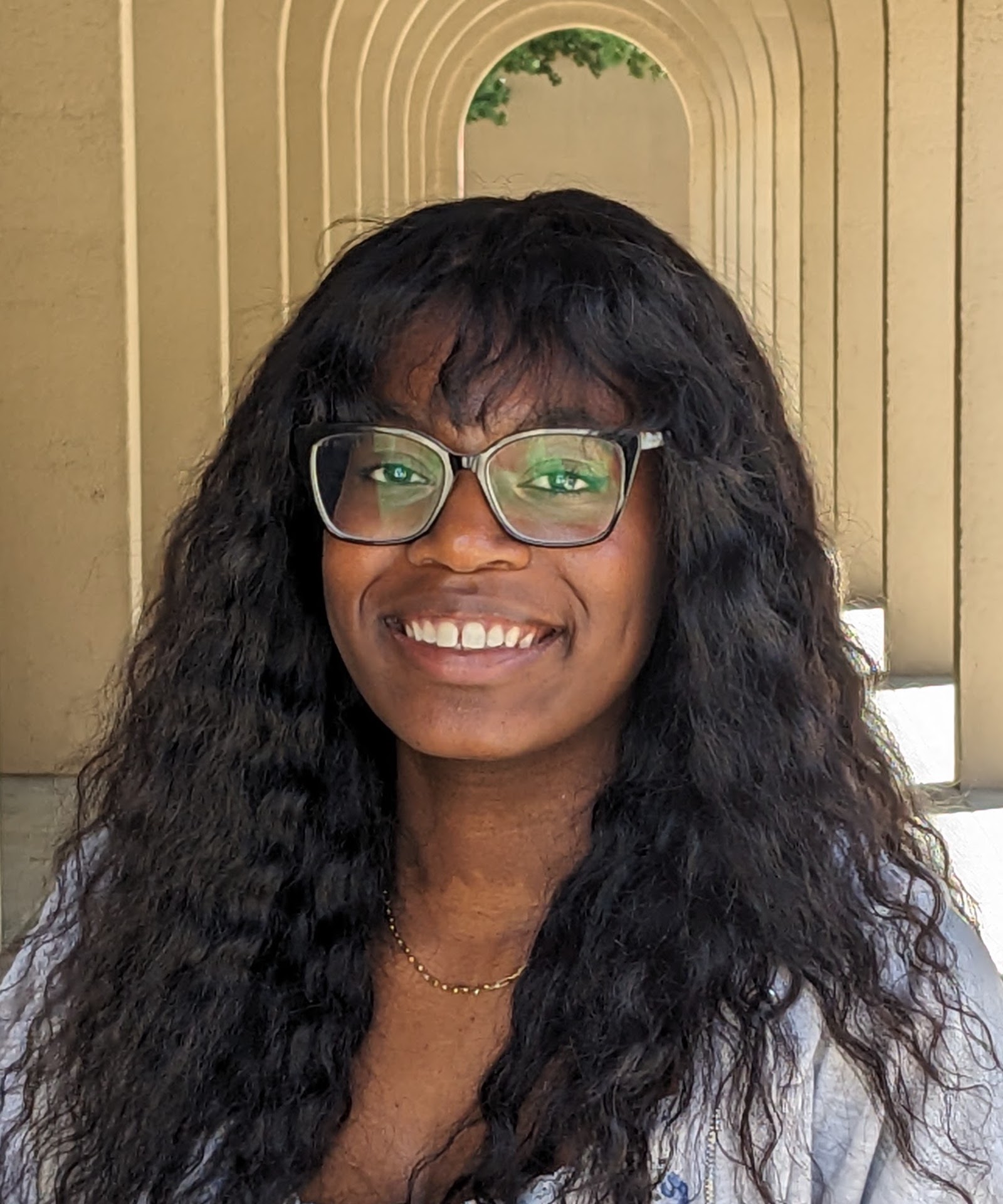 "I felt strongest when I was in a community and backed by a community," she said. "At De Anza, we are a diverse community, but despite our various backgrounds we're able to come together."
Nonga, 20, is heading this fall to the University of California, Los Angeles, where she plans to study business economics after earning associate degrees in Liberal Arts and Business Administration.
While at De Anza, she worked as a writing and reading tutor at the Student Success Center. A lifelong San José resident, she loved getting to know other students through tutoring, especially those from other countries and backgrounds.
"I learned a lot from them" she said. "Hearing their stories of coming from other countries really inspired me to work toward my goals."
She also became active with the BSU, eventually serving as president. When she came to De Anza in 2021, many classes were still offered remotely and there weren't a lot of people on campus. That made it challenging to connect with other Black students.
"We're already a small population at De Anza," she explained. But in the BSU, Nonga she found friends who supported each other academically and socially. Members of the group volunteered with a program that assists homeless and low-income individuals. They also held networking events with students from other colleges.
"It was a very special experience," Nonga said.
Nonga played a big role in making the BSU a vibrant organization, said the group's adviser, counselor Maurice Canyon. He praised her leadership abilities and added, "Sofia is a great student academically and contributes to the campus community."
---