Meet the 2023 Award Winners
Every year, hundreds of De Anza students earn well-deserved scholarships, commendations and awards – and we're proud of each one. Here are some of our major award recipients for 2023. Be sure to check back here for more photos and stories this week.
---
Every year, hundreds of De Anza students earn well-deserved scholarships, commendations and awards – and we're proud of each one.
Here are some of our major award recipients for 2023.
You can also visit the Commencement Speakers webpage to learn about this year's student grad speakers: Samere Bhatt and Sofia Nonga.
---
President's Award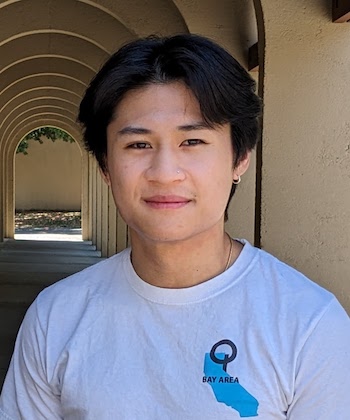 Thomas Jia
---
President's Award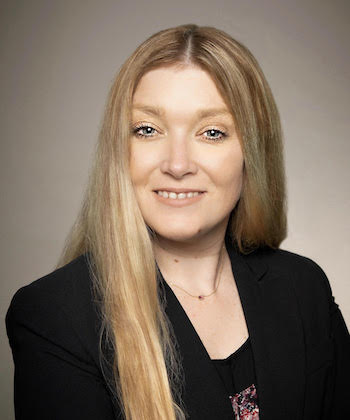 Amanda Tackwell
---
DeHart Scholarship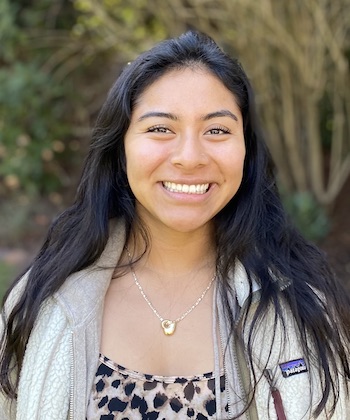 Ivette Contreras Hernandez
---
Pister Scholarship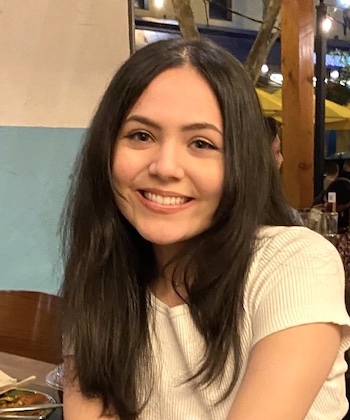 Katherine Hernandez
---
Trustee Scholarship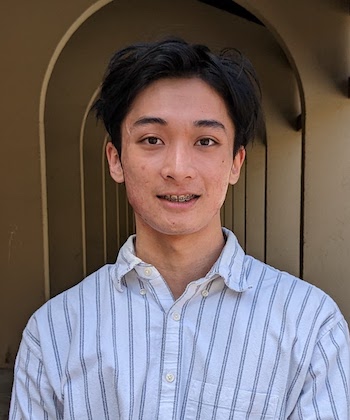 Danny Nguyen
---
President's Awards: Thomas Jia and Amanda Tackwell
The $3,500 President's Award is presented annually to graduating students who have overcome adversity and shown perseverance in seeking an education at De Anza.

Thomas Jia
Thomas Jia went through some rocky times as a teen and young adult. But the 22-year-old is graduating from De Anza this year and heading to the University of California, Berkeley, to study economics this fall.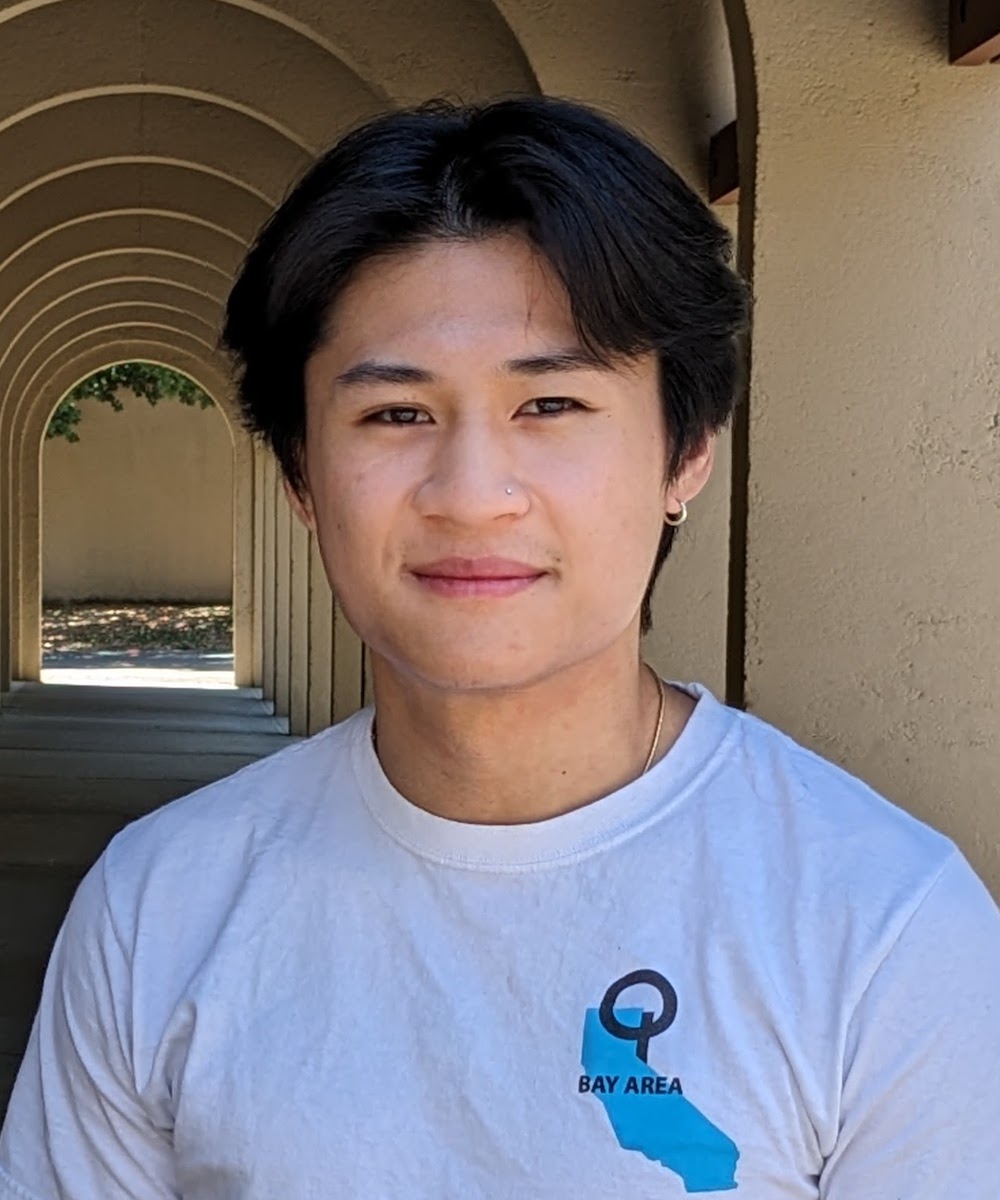 Jia credits the Guardian Scholars program at De Anza with providing needed resources and support. The program assists students who are current or former foster youth.
Flora Payne, the Guardian Scholars counselor, "encouraged me to not limit my options," Jia said, adding that she assisted him with finding financial aid, planning his classes and applying to transfer institutions – while also providing moral support.
As a teenager, Jia spent several years in foster care, changed high schools more than once and later associated with some people who were engaged in activities outside the law. But the violent death of a close friend in 2020 led Jia to reconsider his own future. Although he had tried another college before, Jia said he decided to enroll at De Anza.
It wasn't easy at first. Jia said he had to re-learn how to take notes, study and manage his time. While at De Anza, he also worked full-time as a contractor doing marketing for a company that makes video games. He landed the job through an internship program offered by a nonprofit that provides job training for low-income young adults.
Payne was impressed by Jia's dedication to his goals. "His focus, diligence and perseverance are awe-inspiring," she said.
Jia is earning two associate degrees in Business Administration and Economics. He hasn't settled on a career field, although he is interested in working with data as an analyst or consultant. And while he expects his classes at Berkeley will be challenging, he said his time at De Anza equipped him with valuable skills for studying, and for life.
---

Amanda Tackwell
Shortly before he died in 2020, Amanda Tackwell's father told her that he dreamed she was in college. She had spent the last two decades working – as a waitress, a caregiver for her sick father and a single mom to a young daughter with autism spectrum disorder.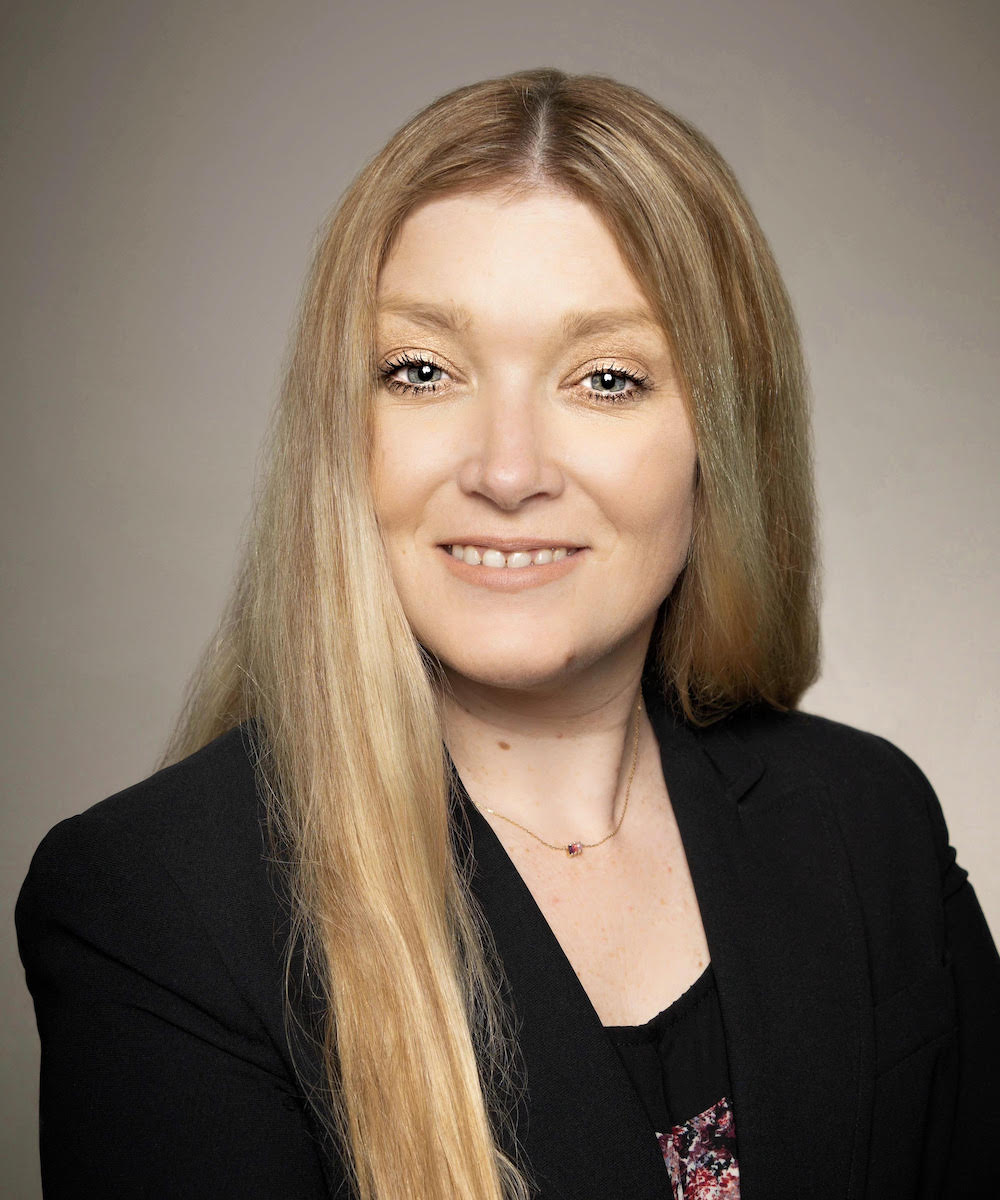 Tackwell, 37, is graduating this year with her associate degree in Cybersecurity and will transfer to a bachelor's degree program in Information Science and Data Analytics at San José State University.
Coming to De Anza "changed my life forever," said Tackwell, who was drawn to her new career field because it involves teamwork and intellectual challenge.
Her father's death was a turning point: He had urged her to go back to school and get help for some personal issues. A month after he died, she enrolled at De Anza. And after a long fight with alcohol and drugs, Tackwell joined a 12-step program, which led to accepting a higher power in her life and becoming sober.
Returning to school was "scary – I didn't know if I could do it," said Tackwell, who had limited finances and a 2-year-old daughter at home. But some "amazing" instructors encouraged her along the way.
Instructor Mo Geraghty, who is retiring from the Math Department, and Patricia Holmes, who teaches in Computer Information Systems, were especially helpful and empathetic, Tackwell said. A computer security course taught by instructor Mark Sherby was inspiring: "He's so smart and so motivating. I must have asked a million questions, and he answered every question I asked," she said.
"She did not let anything slow her down on her determined path to success," Sherby said about Tackwell. "She also made time to reach out to help other students in the class."
As each quarter passed, Tackwell became more confident. That first quarter at De Anza was her father's dream, she said. "I didn't know it was going to turn into mine."
---

DeHart Scholarship: Ivette Contreras Hernandez
The $2,000 A. Robert DeHart and Rena Frabony DeHart Memorial Scholarship honors De Anza's founding president and is awarded for service to the college community.
Ivette Contreras Hernandez is looking forward to taking Women's and Chicanx Studies classes at the University of California, Santa Barbara, this fall. But her long-term goal is to become a lawyer, helping low-income and immigrant clients.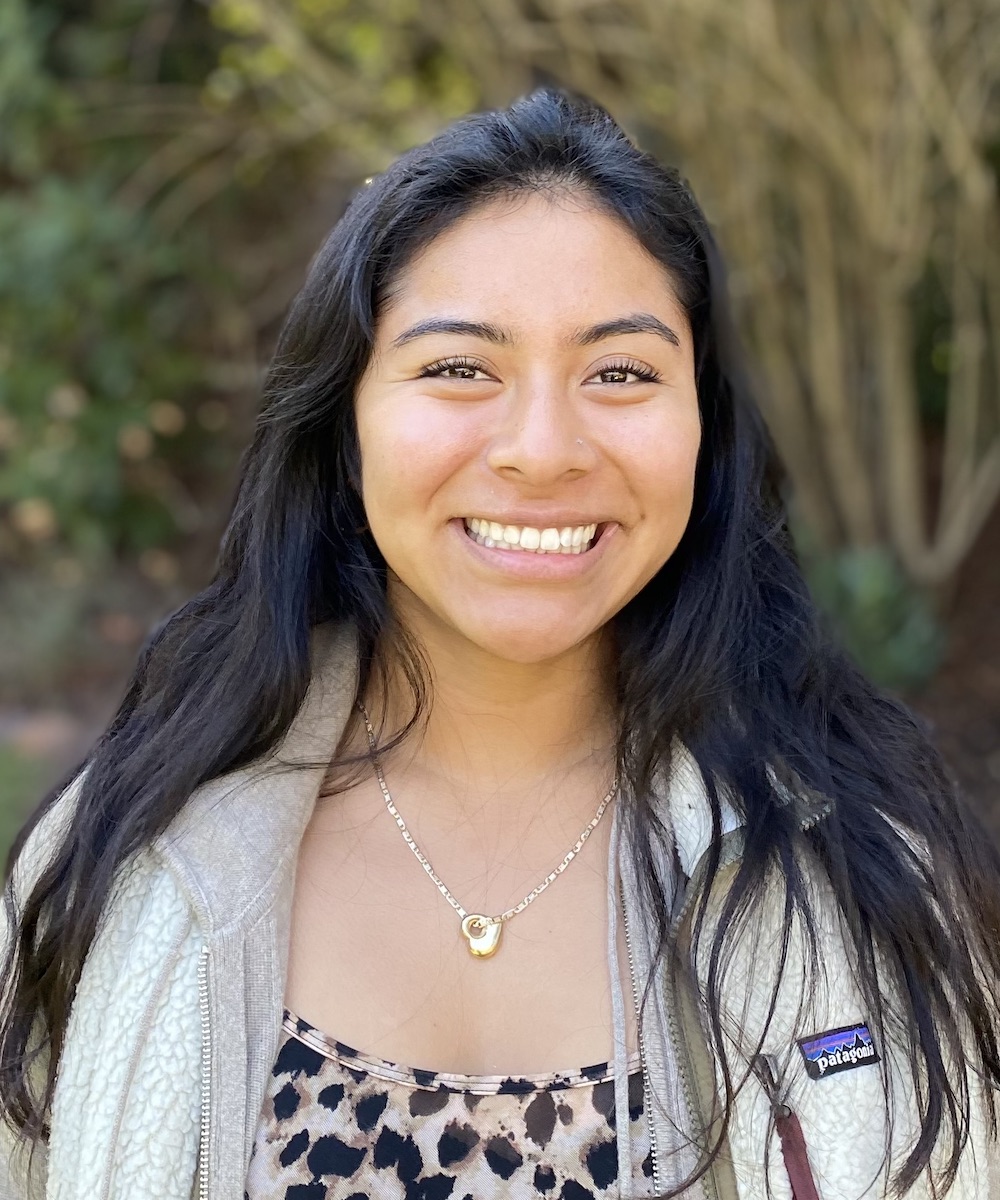 Contreras Hernandez, 20, is an immigrant herself, and a first-generation college student who worked at several jobs while going to college. She's graduating this spring with a degree in Liberal Arts.
While at De Anza, Contreras Hernandez ran with the women's Track and Field team and was a paid intern for HEFAS, or Higher Education for AB 540 Students, which provides support for undocumented students.
She loved running and seeing teammates improve their times – even by a second or two. "Small progress really does mean something in the long run," she said. But she's most proud of her work organizing mental health workshops and other activities for HEFAS students.
While many students face mental health challenges, she said, undocumented students confront extra hurdles, "not just because of stigmas but also the challenge of finding a place to get help that is affordable and won't deny someone for not having a social security number."
Contreras Hernandez, who graduated from Woodside High School in San Mateo County, chose De Anza for its academic reputation before she decided on a major. A class in Women's Studies, taught by instructor Julie Keiffer-Lewis, helped Contreras Hernandez discover her own potential. She also drew encouragement from counselor Bianca Melendez and HEFAS program coordinator Shaila Ramos.
"The determination and perseverance she's shown needs to be celebrated," Keiffer-Lewis said of her former student.
As a lawyer, Contreras Hernandez wants to help clients with immigration issues as well as contracts, taxes and other financial matters. Too many immigrants, especially those still learning English are vulnerable to being exploited, she said. "I want to defend and support my community."
---

Pister Scholarship: Katherine Hernandez
The Karl S. Pister Leadership Opportunity Award provides a $20,000 scholarship to a De Anza student who is transferring to the University of California, Santa Cruz.
A political science class at De Anza helped set Katherine Hernandez on the path she's traveling today: She is entering the University of California, Santa Cruz, this fall and hopes to build a career in public policy.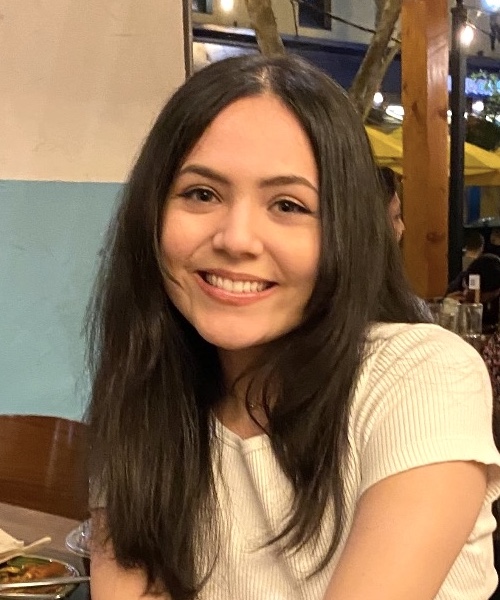 Encouraged by Political Science instructor Robert Stockwell, Hernandez applied for an internship that led to her working on registration drives and voter education during the 2020 elections. She recruited and mentored other students, organized Zoom presentations on why voting matters, and helped get more than 2,000 students to register as voters.
"I like talking to people about the issues that matter to them," she said.
After earning two associate degrees at De Anza last year – in Political Science and Liberal Arts – the first-generation college student took time off to work before resuming her studies this fall. She plans to earn her bachelor's degree in political science and is thinking about law school after that.
Public service isn't new for the 22-year-old. When she was younger, her mother would bring her to citizenship fairs, where Hernandez volunteered as a translator helping recent immigrants learn about the citizenship process. She also held other jobs during college, including working as a barista, to help with family expenses.
Hernandez said her mother stressed the importance of serving others. Hernandez also credits Stockwell with showing her that, "yes, there's work to do in class, but it's also important to be engaged in the community."
Stockwell said his former student showed determination and leadership during her internship, along with "a genuine interest" in community service.
Hernandez credits De Anza with helping foster that interest. "De Anza is a place where you can find community, which can be rare at many colleges," Hernandez said. "You can get a lot of assistance from professors and staff, who are there for you."
---

Trustee Scholarship: Danny Nguyen
The $1,500 Trustee Scholarship is awarded by the Foothill-De Anza district board of trustees to a student who shows strong academic performance and will be returning to De Anza in the following year.
During the worst months of the COVID-19 pandemic, Danny Nguyen found himself juggling responsibilities as a college student and a caregiver at a residential facility for seniors with dementia.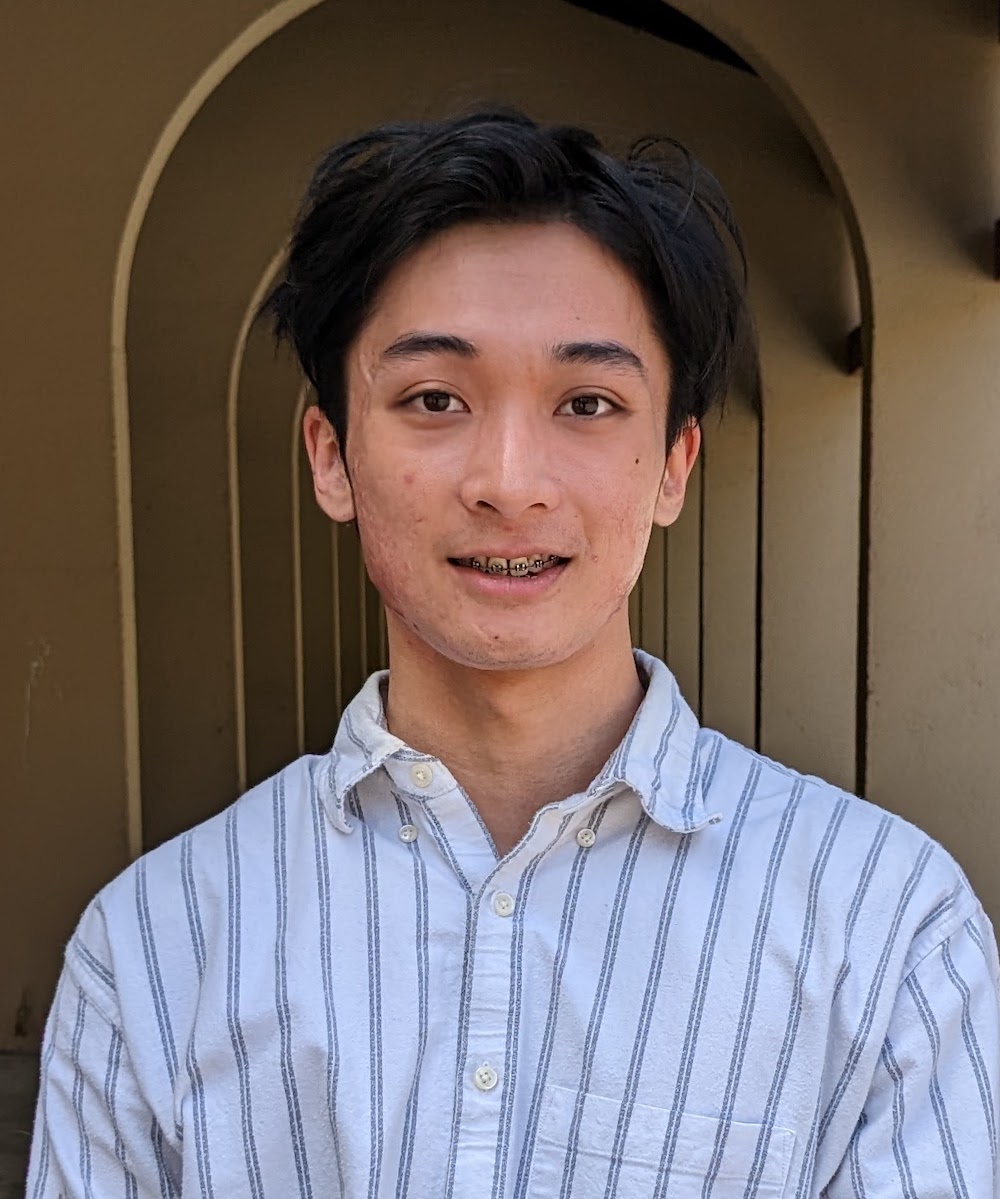 Working 40 hours a week, Nguyen says he did homework during breaks between helping residents eat their meals or get ready for bed. When everyone on the floor tested positive for the coronavirus, Nguyen said he studied Calculus while wearing a protective mask and gown.
Nguyen, who was born in Vietnam and emigrated with his family as a baby, is majoring in Psychology and Biology. He plans to graduate next year and transfer to a university where he can pursue his interest in neuroscience. Though his job at the care facility was stressful, Nguyen said it helped him learn about the power of empathy and was inspired by the residents he came to know.
Both science and the humanities are longtime interests for Nguyen, 20. While at De Anza, he's taken Honors classes, joined the Humanities Mellon Scholars program and participated in the Asian Pacific American Leadership Institute – taking part in efforts to counter anti-Asian racism during the pandemic.
Nguyen said he enjoyed writing poetry with the encouragement of English instructor Christine Chai and also was inspired by Math instructor Salvador Guerrero, who helped Nguyen see connections between Calculus and creativity.
College has been difficult in other ways, however. Along with balancing work and school, Nguyen said he's been diagnosed with sleep apnea, which often leaves him tired and unable to concentrate – leading him to drop several classes along the way.
Despite those challenges, Nguyen said he's found support from "incredibly amazing" instructors and counselors at De Anza. He recently advised a younger cousin to enroll at the college. "There are just so many opportunities and resources here," he said.
---