Explore New Worlds With Us!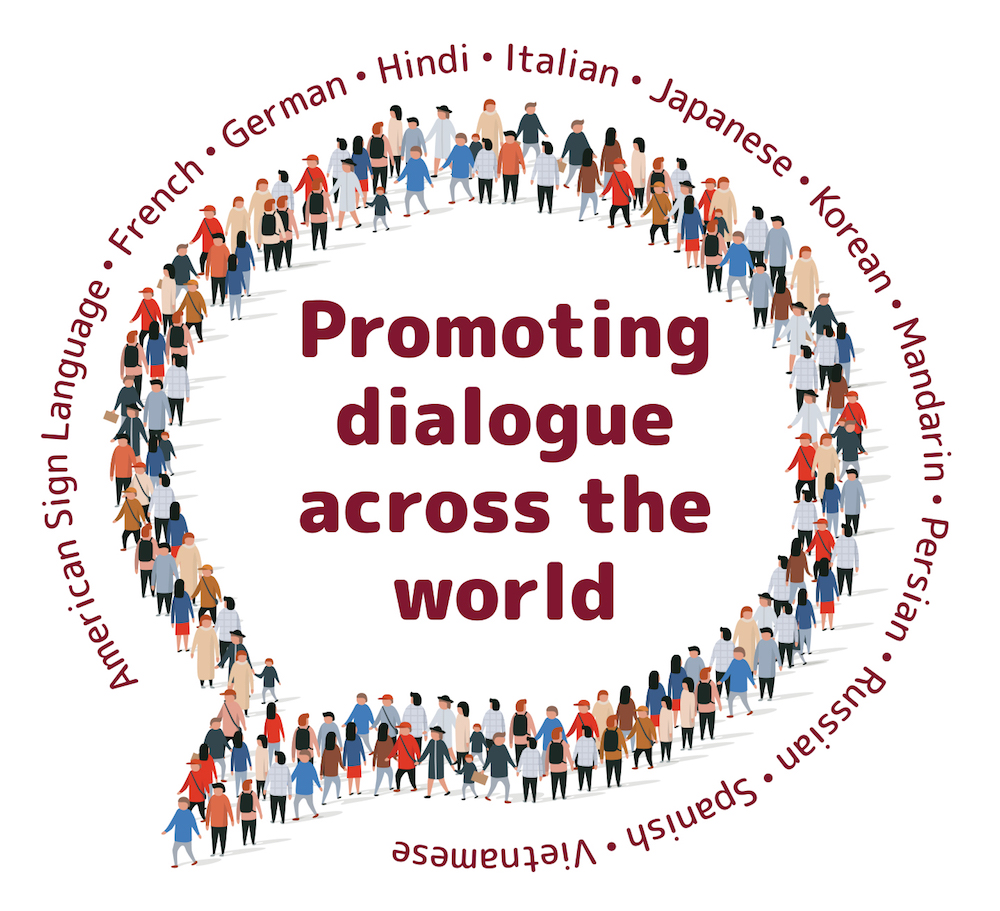 The Intercultural and International Studies Division offers courses in 12 world languages.
Our programs and faculty are dedicated to ensuring that you will develop language skills and cultural understanding to:
Build relationships in our multilingual, multicultural society
Understand and engage with diverse perspectives
Explore your own cultural and linguistic identity
Open doors to new opportunities and career paths in a globalized world
Support further study in a variety of fields, including Anthropology, Business, Ethnic Studies, History, Linguistics or Philosophy

What World Languages Can I Learn at De Anza?
We offer courses in 12 different languages. If you have never studied a world language, or if you are already multilingual (or multicultural) and want to learn a new language, we have a program for you. Click each tab to learn more about our programs and course offerings.
American Sign Language
French
German
Hindi
Italian
Japanese
Korean
Mandarin
Persian
Russian
Spanish
Vietnamese
Join the World Languages Community at De Anza
We are experienced instructors who are dedicated to the vision of a world that is multilingual and multicultural, and to supporting your needs and goals for language learning.
When you enroll in a language course at De Anza, you will find yourself learning with a diverse group of students who have come from local high schools, other community colleges, universities and the community at large – including mature learners, professionals who seek to acquire or enhance their skills, and individuals whose personal and family relationships lead them to interact with speakers of other languages.