MOMENTUM Speakers Series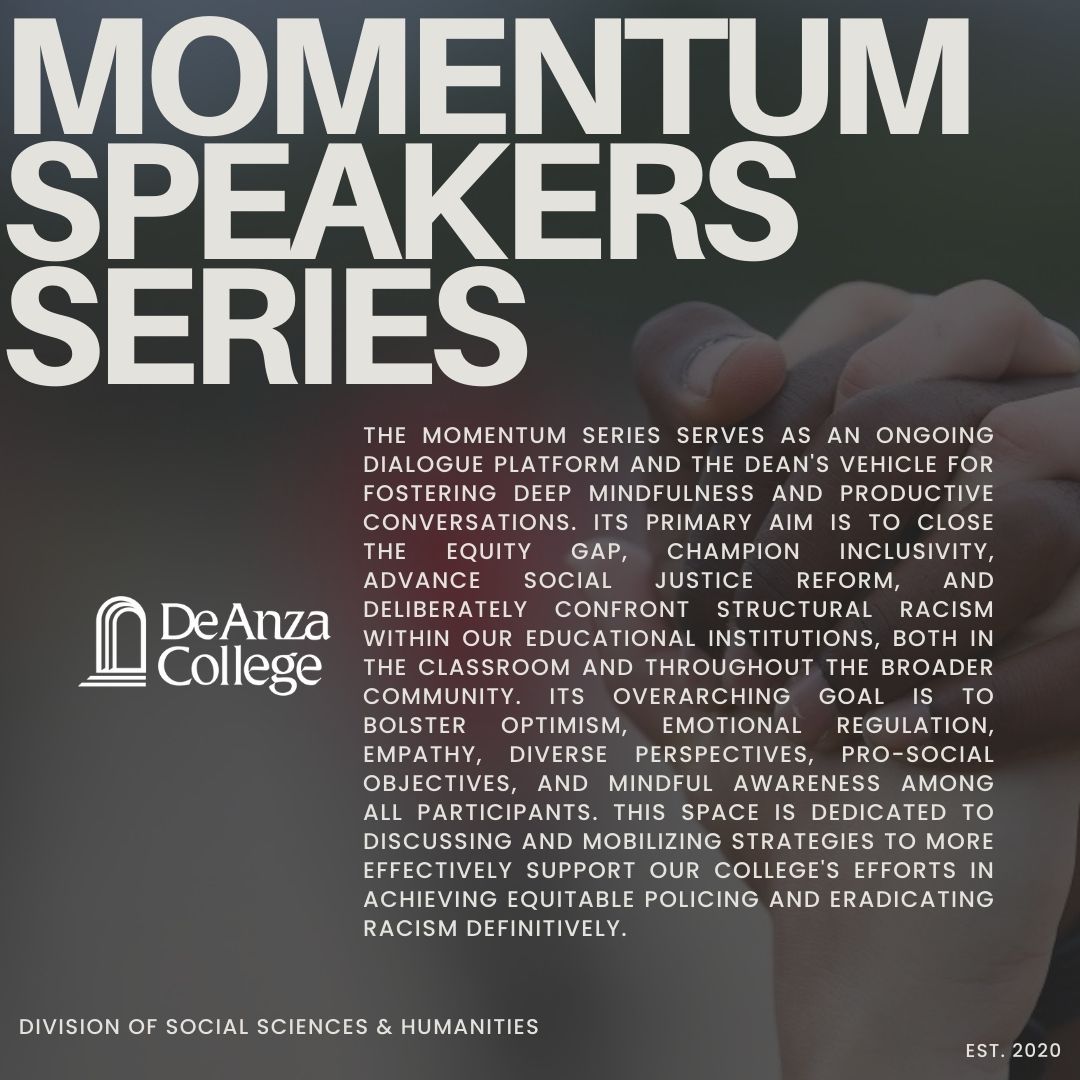 The Momentum series serves as an ongoing dialogue platform and the dean's vehicle for fostering deep mindfulness and productive conversations.
Its primary aim is to close the equity gap, champion inclusivity, advance social justice reform, and deliberately confront structural racism within our educational institutions, both in the classroom and throughout the broader community. Its overarching goal is to bolster optimism, emotional regulation, empathy, diverse perspectives, pro-social objectives, and mindful awareness among all participants.
This space is dedicated to discussing and mobilizing strategies to more effectively support our college's efforts in achieving equitable policing and eradicating racism definitively
---
Upcoming Events
Please check back for information about future events.
---
Previous Events in the Series