Internships and Occupational Training

The Computer Technical Support (CompTechS) program is a unique community initiative that benefits students, the business community and the environment.
Benefits for Students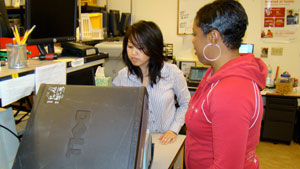 Our work-based program includes assessment of current skill levels, performance-based training, customer service training, corporate internships, and job placement assistance.
An Opportunity To Learn
Hardware & Software Installation
Troubleshooting & Repair
Resume and interview skills
What's In It For You?
Real work experience
A reference for your resume
Paid Internship opportunities at Silicon Valley companies
Flexibility to suit your schedule
Gain confidence to secure employment
Benefits to the Business Community and the Environment
CompTechS provides local companies with a socially responsible means of computer recycling
Our students refurbish and redeploy equipment that would otherwise become e-waste
Donated computers are refurbished by CompTechS interns and distributed as scholarships to students who need them!
Internships with local companies prepare students to be prepared employees!
---
How to Apply
Download the 4-part Application Packet:
To talk to us about the program, stop by our Refurb Lab in room 1C in the Seminar Building on the De Anza Campus [DeAnza campus map]
Contact Us
For additional information, contact Joseph Lipsig at 408.864.5712 or lipsigjoseph@fhda.edu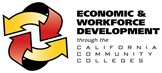 This program is funded, in part, by the Chancellor's Office of the California Community Colleges, Economic and Workforce Development Unit and the De Anza Associated Student Body. Also, partial support for this work was provided by the National Science Foundation's Advanced Technological Education (ATE) Program under Award No. 0703191.