2020-21 Academic Year
Here are some examples of what makes De Anza College "simply the best."
---
CIS Students Take First in Programming Competition

A team of De Anza Computer Information Systems students won first place in the regional Division One competition for the International Collegiate Programming Contest, held online on Saturday, March 6. Final results show the "DA_Flint" team outperformed students from Stanford and the University of California, Berkeley, among others, in the most difficult division for this regional contest. They were the only team that finished 17 problems in the contest, while the second-place team from University of British Columbia finished only 15 problems.
All told, De Anza was represented by eight teams of students from the Competitive Programming Club, led by club president Mario Alkhoury and advised by CIS instructor Manish Goel. De Anza was one of only two community colleges in the competition; the other teams were from four-year universities in California, Hawaii and the Pacific Northwest.
---
National Recognition for Coach Owiesny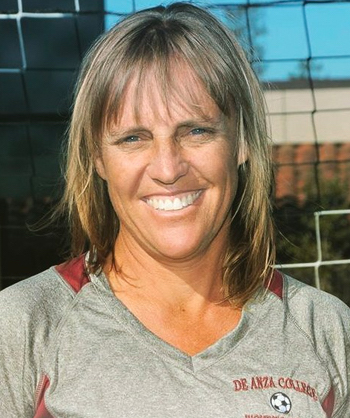 Women's soccer head coach Cheryl Owiesny was honored in January with a Letter of Commendation from United Soccer Coaches, a national association, for her leadership and positive influence on the sport.
Owiesny, a De Anza coach since 1993, helped establish the association's Junior College Scholar All-America awards program and is national chair for the Junior College Women's Division III All-America Committee.
---
Online Ed Team Earns Innovation of the Year Award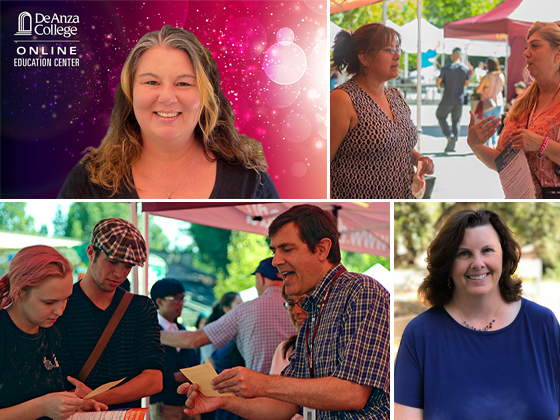 De Anza's Online Education Center won national recognition for developing comprehensive resource hubs for students and faculty members, which provided important tools for the transition to online learning in 2020.
The online resource hubs received an Innovation of the Year Award from the League for Innovation in the Community College.
The award was given to the Online Ed team that includes Brandon Gainer, Instructor and Faculty Coordinator; David Garrido, Instructional Designer; Heidi King, Instructional Designer; Jenny Vela, Instructional Associate; and Lorrie Ranck, Associate Vice President of Instruction.
---
Women's Volleyball Team Earns Academic Honors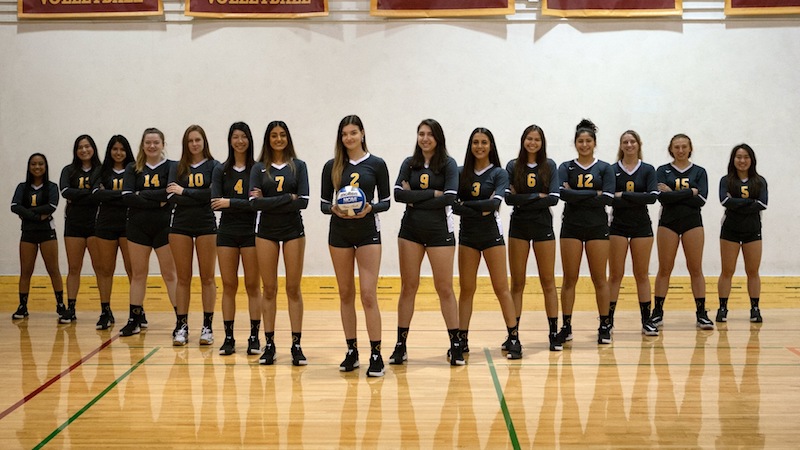 Seven members of De Anza's women's volleyball team were named State Scholar-Athletes in November by the California Community College Women's Volleyball Coaches Association.
The honor recognizes their achievement in maintaining at least a 3.5 GPA for the 2019-20 academic year, when the team led by Head Coach Dawnis Guevara won the Coast Conference championship. Team member Tiffany Ja was one of only 14 community college volleyball players in the state to earn a 4.0 GPA. Also recognized were Joycie Marie Kaliangara, Karina Lucero, Daysha Patalot, Emily Pereira, Kayla Thor and Bailey Weiss.
---
Brandon Gainer Named Cupertino Educator of the Year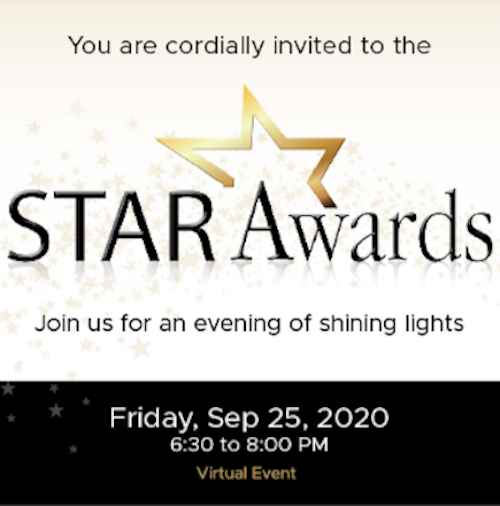 Communication Studies instructor Brandon Gainer was named De Anza College Educator of the Year by the Cupertino Chamber of Commerce in September. Gainer was nominated for his work in the classroom and as a faculty trainer with De Anza's Online Ed Center. Colleagues say Gainer has a dynamic teaching style and reassuring manner that enables students to overcome fears about public speaking. He helped establish one of the first fully online public speaking courses in California community colleges and mentors other instructors in developing online courses.
---
Women's Soccer Team Honored for Academic Achievement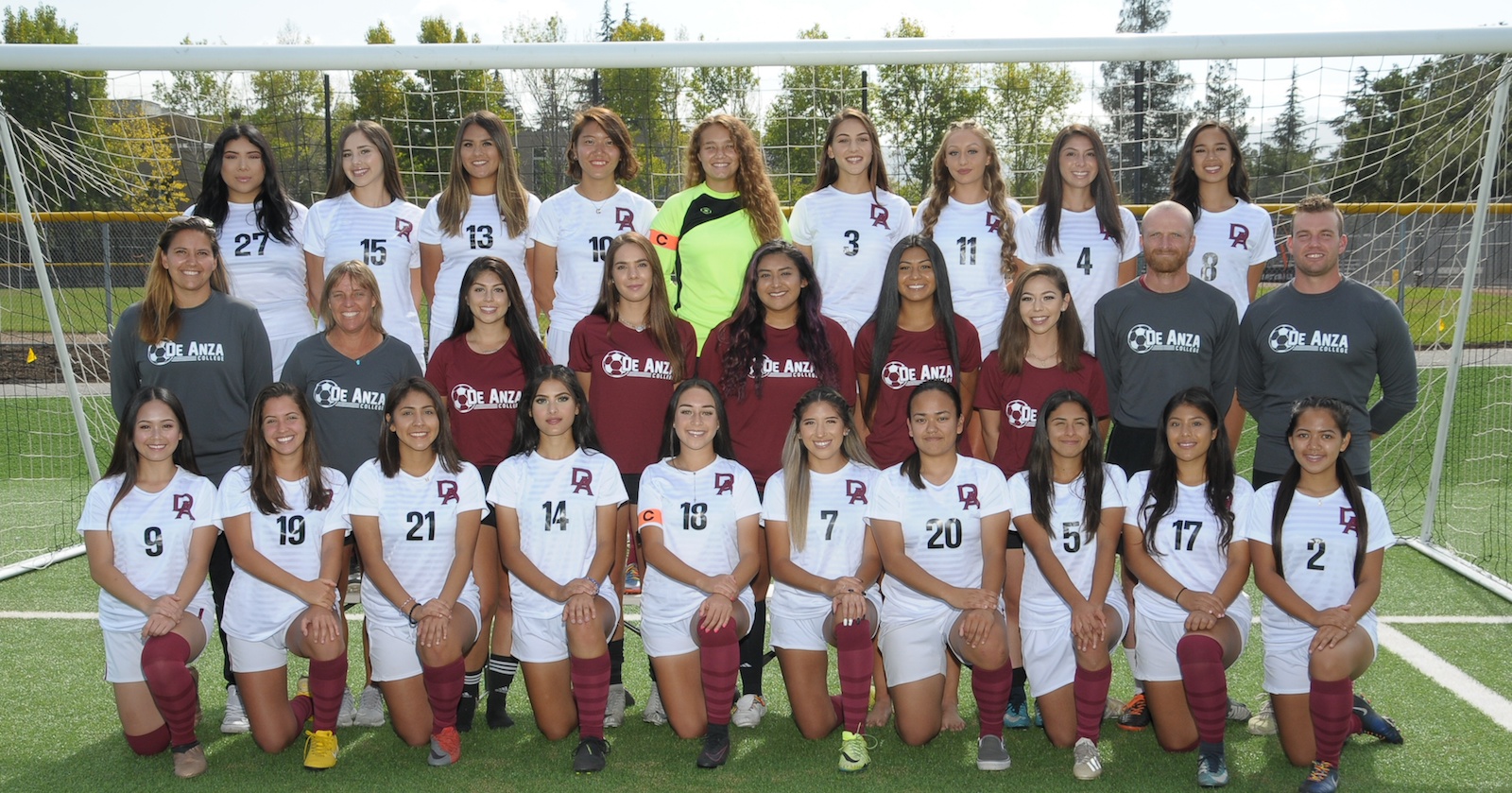 De Anza's women's soccer program was recognized by the United Soccer Coaches organization in September for strong academic performance last year. The 2019 women's team, led by Coach Cheryl Owiesny, earned the national organization's College Team Academic Award after achieving an overall team GPA of 3.40.
---
VIDA Director's New Book Examines Ways to Challenge Power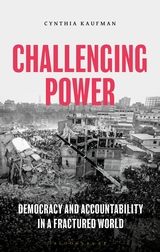 Faculty member Cynthia Kaufman has a new book out that examines ways of challenging the power structures that underlie important social problems – including climate change, police abuse and economic inequity.
"Challenging Power: Democracy and Accountability in a Fractured World," was published in June by Bloomsbury and is Kaufman's fourth book on issues relating to activism or social change. She teaches philosophy at De Anza and is faculty director of the Vasconcellos Institute for Democracy in Action (VIDA), which sponsors a variety of civic engagement programs for students.
---