ESL Software Help
Pearson MyEnglishLab
This guide will explain how to sign up for your MyEnglishLab account, and how
to access the software for your class: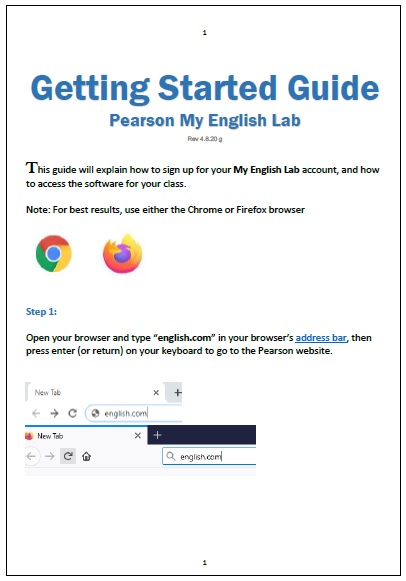 Getting Started Guide - Pearson MyEnglishLab
Tip: Be sure to remember your MyEnglishLab username and password.
Need further help?
Having trouble signing up, accessing, or using our software? Click the button below to request help.
Requests will be answered in the order they are received. Help will be provided remotely via email, phone, and Zoom.