We Can Help!
EOPS counselors offer comprehensive services to support students who are currently active in the EOPS program.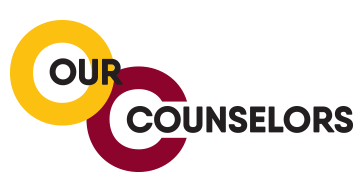 Our counselors can assist you with
Choosing classes to reach your academic goal, such as earning a degree or certificate or transferring to a university
Creating an educational plan
Finding resources on campus, such as tutoring or other academic assistance
Exploring career options
And more!
EOPS academic advisers also support our students. They can help you understand the requirements for graduation or transfer, choose classes, develop comprehensive educational plans and more!
Here's How to Reach Us
You can meet with our counselors by telephone or Zoom online video. Make an appointment by calling 408.864.8950 or emailing eops@deanza.edu, or click the yellow button to use our online scheduler.
Chuong Le, Academic Adviser
Maria Perezalonso, Academic Adviser
Jared Camacho, Academic Adviser
Glynn Wallis, Counselor
*Appointments are offered in both formats, virtual and in-person. Please inform EOPS front desk if you wish to have in-person appointment.
Students who aren't eligible to see an EOPS counselor can visit the general Counseling and Advising Center or a counselor within their division or program.