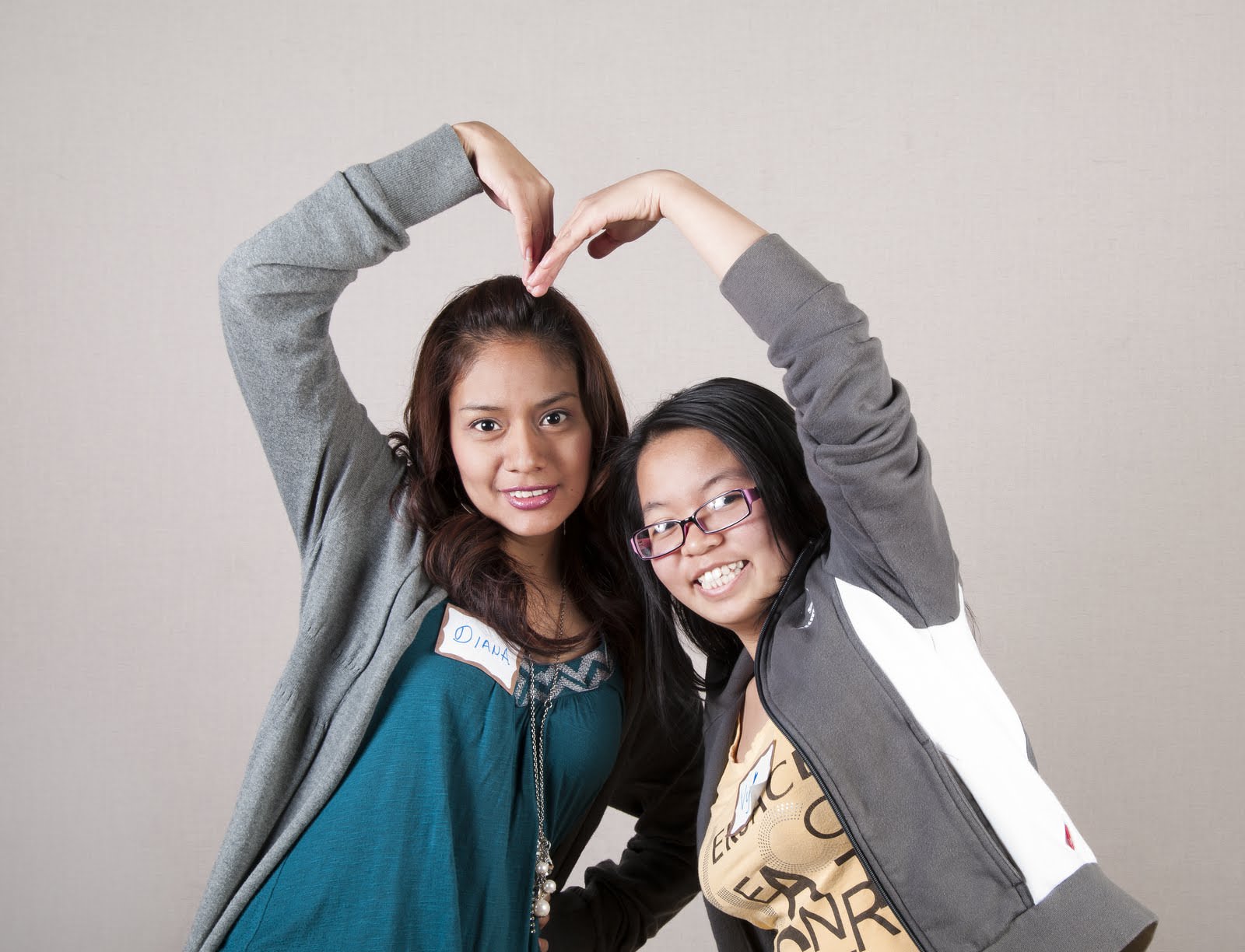 The success of CCP is a result of the personal relationships created through cross-cultural partnerships. When students meet with their partners during informal meetings, the conversations about family, music, campus life--or whatever topic they choose--promote understanding and friendships.
For many ESL students, these partnerships are their first experience with native English speaking individuals. As a result of their participation in CCP, ESL partners report improved self-confidence, better retention, and increased academic success.
Cross Cultural Partners: In Their Own Words...
Currently, more than 30 different languages are represented in CCP. The community college experience at De Anza is enhanced by such diversity, as the quotes below reveal.
Mariela, Mexico
ESL 273 (Fall 2017)
"I have never participated in CCP since this quarter. I am happy to finally participate in this program. I have never try to speak too much in class because sometimes I try to respect it. I like to talk and I just had a few times to do it. I like this program because you have the opportunity to met new people and talk about different topics. I have no trouble to start a conversation with a person that I do not know. Then, my experience was good and I enjoy the time that I spend with my partner Betty. We talked about our hobbies, what we like and what we do not like, about our classes and our future classes. That was awesome to talk with new people and know each other. Definitely I can do it again! Thank you CCP for all your work and the opportunity given to the students to met new people. :)"
Tugba Kuzu, Turkey
ESL 252 (Winter 2016)
"My partner who is from Taiwan is a very nice person. We did not have any difficulty while we were planning to our meeting schedule. Our class schedule was matched perfectly. My CCP experience was effective for my speaking. Now I am feeling myself more comfortable when I talk with people. Actually I do not have any chance to speak with people because all of my friends are from my home country. Thanks to CCP I gained some new friends from different parts of the world which is one of the most valuable benefit that I had from De Anza College. I like communicating with other people, and much of my life consists of me with my friends but In the United States because of my poor speaking most of time I felt myself insufficient. After CCP I am open to meet new people with no prejudice. I will try to find new friends because I know communicating with people is a good way to become social and comfortable around people. This is the best way to improve speaking and being more socialized."
Jun Yang, China
ESL 252 (Winter 2016)
"My partner is a pretty good guy. He is also the president of the ccp club. He is so responsible. We have talked together even more 5 times. What we were talking about was about music ,movie and something like that. We both like kpop. By the way, because of his influence, I joined in the ccp club. I went to its meeting every Friday, and I am now the secretary of the club. And when we made an appointment, we would just walk around the college and Kevin introduced a lot about the college that made me know deeply about the college. Sometimes we just sat the chair or stair to chat. When I was the officer, we talked about the club like how to make the club much better. In short, I had a good time with CCP."