2023 Scholarship Opportunities
The application deadline for BFSA scholarships is Sunday, May 7, 2023. Check below for information about this year's scholarship opportunities.
---
2020 Student Recipients
The BFSA awarded scholarships to four outstanding students in 2020. Click on each name or scroll down to read more about these recipients!
W.E.B. Du Bois Awards for Academic Excellence
Alaric Hill

graduated

with a Liberal Arts degree and a football scholarship from Waldorf University
De'Von Johnson

graduated

with degrees in Business Administration and Liberal Arts
Also in 2020, at the invitation of the President's Office, the BFSA selected Tamara Williams to be the student speaker.
Graduation Speaker: Tamara Williams
"How could I be a good teacher if I didn't teach children to do what they believe in? I believe in equality for everyone." - Tamara Williams
Tamara, 26, graduated this year with degrees in Early Childhood Education and Liberal Arts. She plans to continue taking online classes at California Baptist University, focusing on child psychology and African American Studies.
Like many other students, Tamara worked full time while attending college. She often spent her days in a preschool classroom, where she was the teacher, before riding the bus to another classroom at De Anza, where she was a student.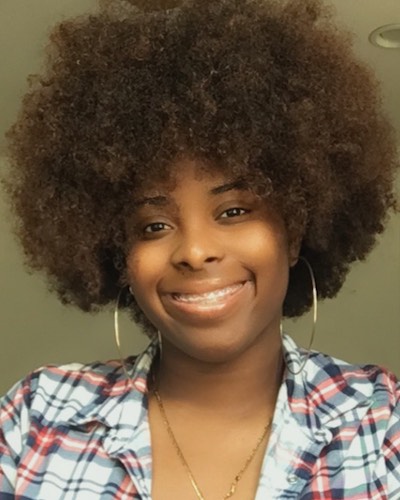 Her goals include teaching and eventually working as a school administrator. It's important, she said, "for kids to see all types of ethnicities and people of color in those leadership positions."
After graduating from high school in Southern California, Tamara came north to attend San José State. She left after a year, and then came to De Anza because of its well-regarded Child Development program.
As a student, Tamara said she appreciated De Anza's diversity along with its strong programs and faculty. When the demands of work and school grew heavy, she credits counselor Pauline Wethington and English instructor Jennifer Roscher with providing helpful resources and encouragement.
The past year was especially challenging. Her home in San José was damaged by fire, and her father began cancer treatment. When De Anza shifted to online classes because of the coronavirus this spring, Tamara returned to living with her family in Southern California. But even while much of the country was sheltering at home, other events highlighted racism and injustice that still exists in America.
Tamara said she joined in recent protests. "How could I be a good teacher if I didn't teach children to do what they believe in?" she asked. "I believe in equality for everyone."
She wants to encourage fellow graduates to persevere. "No matter what life throws at you, if you stay on task, you can do anything."
---
W.E.B. Du Bois Awards
Recipients of the W.E.B. Du Bois Awards for Academic Excellence are selected by the Black Faculty, Staff and Administrators Network (BFSA) and receive $1,000 each, provided by donors through the President's Fund.
---

Alaric Hill
Alaric Hill, 20, saw his hard work pay off this year: He graduated from De Anza with a degree in Liberal Arts and a football scholarship from Waldorf University in Iowa.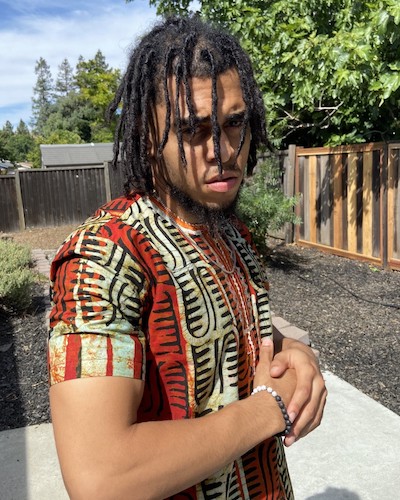 Alaric plans to study social and behavioral sciences at Waldorf. Once he finishes his bachelor's degree, he has set his sights overseas. He wants to join the Peace Corps and do humanitarian work in other countries.
"I'd like to travel and hopefully see how I can make an impact," he said, adding that he'd like to teach English and work on agriculture and sustainability projects.
Alaric graduated from Prospect High School in Saratoga, where he played football for three seasons. He was a wide receiver at De Anza for two years. During that time, a bout with bursitis in his left hip set him back for a while, but he recovered and feels stronger than ever.
"Alaric is a hard-working football player who is academically motivated and a social justice warrior," said Anthony Santos III, De Anza's head football coach. "He's a loyal teammate and a dedicated friend to everyone he came in contact with."
During his time in college, Alaric also worked overnight shifts as a security officer for a local tech company. He said he took pride in maintaining his GPA while meeting his other obligations.
Alaric said he enjoyed playing football alongside his teammate and best friend, Conor Collins, who graduated over the winter with a scholarship to play football at Dixie State University. They've been friends since age 5 and are "like brothers," Alaric said.
Alaric also praised his coaches at De Anza, including wide receivers' coach Stephen Amoako. "He helped me become a better athlete and a better man."
---

De'Von Johnson
De'Von Johnson graduated with degrees in both Business Administration and Liberal Arts. He plans to continue his studies toward a career in accounting – but even though he's good with math, he didn't always have an easy time in class.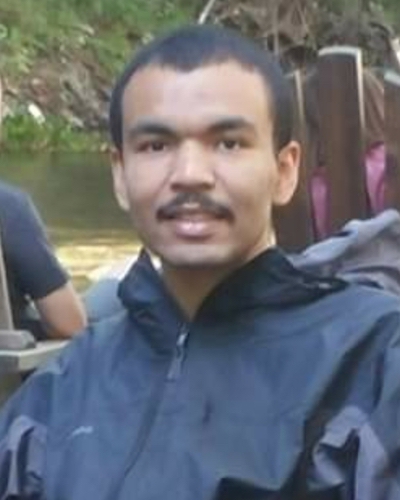 De'Von, 24, credits some of his success to the Math Performance Success program, a De Anza College Learning Community that provides extended instruction, specialized counselors, peer tutoring and a supportive network of classmates who take part in various activities. De'Von said the MPS instructors were especially helpful.
After graduating from Homestead High School in Cupertino, De'Von has taken classes at De Anza for nearly six years. An Environmental Studies course taught by Alicia De Toro was one of his favorites.
When other classes were more difficult, he found support through De Anza's Disability Support Services program, where counselor Esther Halwani encouraged him to persevere.
"De'Von is a hard-working student," said Halwani. "He is committed to his educational goals, no matter what challenges come his way."
The most recent quarter was especially challenging for many De Anza students, as classes moved online because of the coronavirus. De'Von said he missed coming to campus and seeing instructors and friends in person. But he was able to email instructors when he had questions and keep in touch with classmates by texting.
De'Von said he's thinking about pursuing another degree, possibly at De Anza, before continuing on to a four-year university.
"I think De Anza is a great place for students, including those with disabilities," he said. "They can get great help here."
---
Sankofa Awards
Recipients of the Sankofa Award are selected by the Black Faculty, Staff and Administrators Network (BFSA) and receive $1,000 each, provided by donors through the President's Fund.
---

Abdelkareem Khogali
Abdelkareem Khogali left Egypt with his family three years ago because his parents thought their children could get a better education in the United States. He found that and more at De Anza.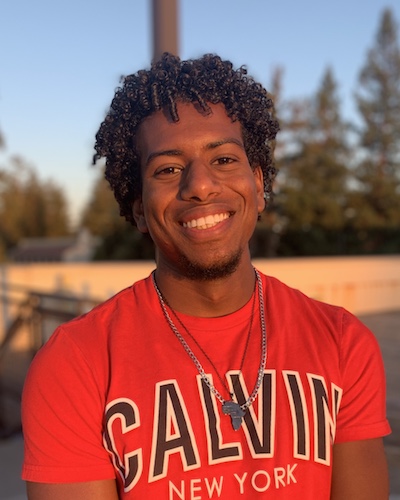 The 20-year-old graduated with a Liberal Arts degree, with an emphasis in Science, Math and Engineering. He is transferring to San José State this fall, where he plans to study civil engineering before continuing on to a master's degree.
Abdelkareem had hoped to play soccer when he first enrolled at Mount Pleasant High School in San José, but it was the wrong season, so he tried track and field instead. He grew to like running so much that he came to De Anza in part because of its well-regarded track program – even though the campus is a 40-minute commute from his home.
As a sprinter, Abdelkareem specialized in 400-meter and 200-meter events. He was also captain of this year's men's team, which made a strong showing this spring before the coronavirus outbreak forced a cancellation of their season.
"He definitely had the respect of the whole team," said Track and Field Coach Nick Mattis, who added that Abdelkareem was named captain because he was hard-working and "led by example."
Abdelkareem said he was determined to maintain a strong GPA while competing as an athlete. The shift to online classes was a challenge, but he learned new ways to research online and he appreciated the chance to communicate with instructors through online chat.
"I always ask questions," he said. "I always took the opportunity to get extra credit, whenever possible."
While studying full time, Abdelkareem also worked part time in a frozen yogurt store. He plays guitar for fun.
---

Billy "Artie" McNeal
Artie McNeal took the long way to college: The 50-year-old Army veteran worked as a truck driver, security officer and carpenter after completing his military service in the 1990s. It wasn't until much later that he decided to enroll at De Anza.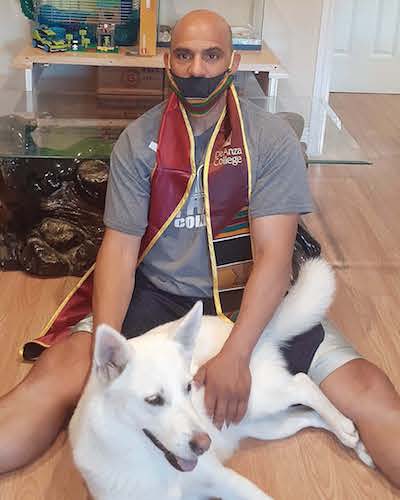 Artie, whose first name is Billy, uses his middle name with friends. He graduated with degrees in Liberal Arts and Kinesiology. He would like to continue his schooling and become a chiropractor, or pursue certification to work as a strength coach for college or professional athletes.
The Santa Clara resident is also currently training a disability service dog named Ivory. He found the husky-shepherd mix through the Animal Rescue Foundation, which provides service dogs for military veterans.
It wasn't easy going back to school at his age, he admitted. "I went to school so long ago, I kind of had to start over from ground zero."
But he liked his instructors and being around younger students. He grew fond of talking basketball with Math instructor Mo Geraghty, a fellow hoops fan who taught him in Statistics.
"Artie told me in the first week that he was worried about passing the class, but he would work hard to learn the material," Geraghty recalled. "Eventually he was working with other students and actually teaching them. He always kept his sense of humor and because of this, other students would follow his example and work hard as well."
Another highlight was participating in De Anza's Cross Cultural Partners program, which pairs up students from different countries to foster friendships and build English conversational skills.
Artie's advice to other students: "Immerse yourself at De Anza. I did, and because of that I made a lot of friends for life."
---