Congratulations, Veteran Graduates!
---

Hassan Al-Awady
A.A., Liberal Arts
U.S. Army
---
Gepp Brucelas
A.A., Liberal Arts

U.S. Navy
---

Lance Carmichael
A.A., Liberal Arts
U.S. Air Force
---
Dinoangelo Carpo Jr.
A.S.-Transfer, Administration of Justice
U.S. Marine Corps; National Guard
---
Hugo Rudy Duran
A.S.-Transfer, Business Administration
U.S. Marine Corps
---
Conor Fergus
A.A.-Transfer, Psychology
U.S. Air Force
---
Message From President Holmes
Dear Veteran Graduates,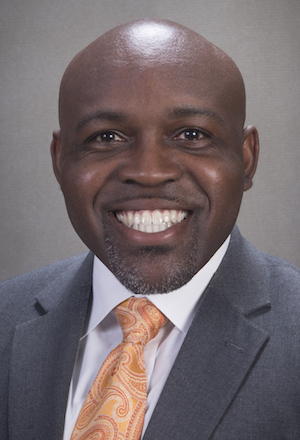 On behalf of De Anza College, I am proud to honor and celebrate our veteran students who are graduating this year.
Each year, hundreds of military veterans choose De Anza College to pursue academic goals that will set the stage for the next chapters in their lives. You come from a wide range of backgrounds and served in a variety of military assignments, both in the United States and around the world. We are grateful for your service, honored to have you join our student body, and deeply proud when you graduate.
We know that attending college requires hard work, persistence and determination. For many veterans, the transition to civilian life can be challenging as you navigate the territory of higher education. At De Anza, we do our best to support our veteran students on this journey, and we are proud to see you succeed.
This year, the pandemic caused illness and loss of life for many, and hardships for all. You were required to study online and communicate from a distance with your instructors, counselors and classmates. For our veteran students who are graduating this year, your achievements are all the more remarkable because of the extra hurdles you have overcome.
Congratulations, and my very best wishes for your continued success.
With appreciation,
Lloyd A. Holmes
President, De Anza College
---
Best Wishes From the VRC
Thank you for your service to protect our freedom. We feel fortunate and honored to support you in achieving your academic goals.
We want you to know that we appreciate each and every one of you, and we are committed to your academic success.
Best wishes,
Nazy Galoyan, Dean of Enrollment Services
Manija Ansari, Veterans Resource Counselor
Lan Truong

, Veterans Resource Counselor

Shari Pasquali, Veterans Resource Specialist
Bertha Sanchez, Veteran Resource Specialist
---
Christopher Ho
A.A.-Transfer, Psychology
U.S. Marine Corps
---
Farhan Hussain
Transferring to Amherst College
U.S. Marine Corps
---
Lupe Kanongataa
A.A., Liberal Arts
Husband in U.S. Army
---
Maximilian Knudsen
A.S.-Transfer, Business Administration
U.S. Army
---

William Lai
A.A.-Transfer, Sociology
U.S. Marine Corps
---
Jackson Le
A.S.-Transfer, Business Administration
U.S. Marine Corps
---

Gabriel Medina
A.A.-Transfer, Political Science
U.S. Marine Corps
---
Brandon Nguyen
A.S.-Transfer, Business Administration
U.S. Marine Corps
---
Ehud Silitonga
A.A., Liberal Arts
U.S. Army; National Guard
---
Jeremy Smith
A.S.-Transfer, Business Administration
U.S. Navy
---
---
---