University of California (UC)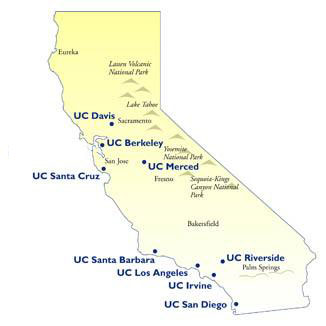 The University of California (UC) is home to more than 222,000 students and, annually, welcomes more than 14,000 California community college transfer students.
Through its nine undergraduate campuses, the UC system offers more than 750 majors and 150 disciplines, with more departments ranked in the top 10 nationally than any other public or private university.
Nearly one in three UC students start at community college before graduating from a UC campus.
Students planning to transfer to the UC should become familiar with the requirements for admission, general education, major preparation and any selective major criteria.
Click on each campus name to learn more about its transfer admission requirements.
Notes
(Q) = campus follows the quarter system
(S) = campus follows the semester system
Remember!
While the information posted on this website is intended to be accurate, other institutions may change their requirements without notice. You should consult and check back periodically with a counselor or academic adviser, both at De Anza and at your transfer school, to confirm that your educational plan meets transfer requirements.