Building for Sustainability
We're proud to report that nine buildings on campus have been LEED-certified for meeting sustainability standards.
LEED, or Leadership in Energy and Environmental Design, is a green building certification program that recognizes best-in-class building strategies and practices. To receive LEED certification, building projects satisfy prerequisites and earn points to achieve different levels of certification. Prerequisites and credits differ for each rating system, and teams choose the best fit for their project.
New Buildings – Built to LEED Standards
Platinum: Kirsch Center for Environmental Studies, Media and Learning Center
Silver: Visual and Performing Arts Center
Certified: Science Center, Registration & Student Services Building
See below for more details about these buildings.
Existing Buildings – Upgraded to LEED Standards
Silver: Baldwin Winery
Certified: East Cottage, Multicultural Center and Seminar Building
See below for more details about these buildings.

Certification Levels
There are four levels of certification within the LEED rating system, with a total 69 possible points.
26 points = Certified
33 points = Silver
39 points = Gold
52 points = Platinum
LEED promotes a whole-building approach to sustainability in five key areas of human and environmental health:
Sustainable Site — 14 points possible
Water Efficiency — 5 points possible
Energy and Atmosphere — 17 points possible
Materials and Resources — 13 points possible
Indoor Environmental Quality — 15 points possible
Innovation & Design Process — 5 points possible
Check out the listing below for the certification level and number of LEED credits received for each building project at De Anza. You can see other initiatives highlighted on our campus sustainability map.
---
New Building Profiles
Platinum
Kirsch Center for Environmental Studies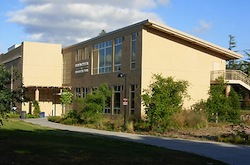 Opened September 2005, 52 points out of 69
Sustainable Sites 11/14
Water Efficiency 3/5
Energy and Atmosphere 16/17
Materials and Resources 4/9
Indoor Air Quality 15/15

Innovation and Design Process 3/5
---
Media and Learning Center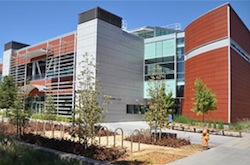 Opened September 2012, 55 points out of 69
Sustainable Site — 12/14
Water Efficiency — 3/5
Energy and Atmosphere — 17/17
Materials and Resources — 5/9
Indoor Environmental Quality — 13/15
Innovation & Design Process — 5/5
---
Silver
Visual and Performing Arts Center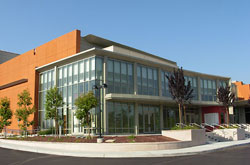 Opened November 2008, 33 points out of 69
Sustainable Site — 7/14
Water Efficiency — 3/5
Energy and Atmosphere — 5/17
Materials and Resources — 4/13
Indoor Environmental Quality — 12/15
Innovation & Design Process — 2/5
---
Certified
Registration & Student Services Building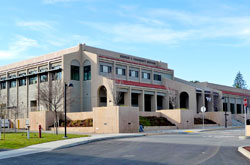 Opened September 2005, 28 points out of 69
Sustainable Site — 5/14
Water Efficiency — 3/5
Energy and Atmosphere — 5/17
Materials and Resources — 5/13
Indoor Environmental Quality — 8/15

Innovation & Design Process — 2/5
---
Science Center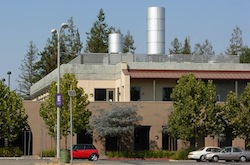 Opened September 2004
---
Existing Building Renovations
Silver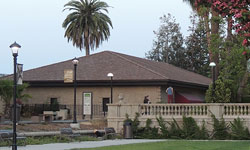 ---
Certified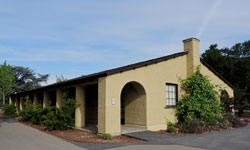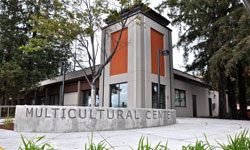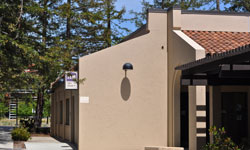 More information