Award-Winning Program!
De Anza's Photography program has been recognized by the state Chancellor's "Workforce Star" initiative for strong performance in a key area:
Students found jobs in their field 100% of the time
Career Opportunities in Photography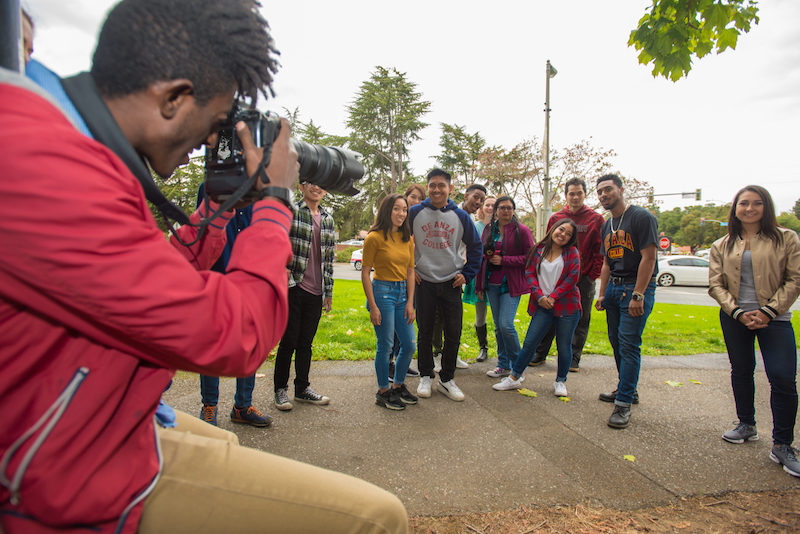 Photographers apply skills and creativity – including an understanding of light, color and visual aesthetics – to produce images with digital and film cameras and equipment.
Career opportunities include advertising, journalism, studio and portrait photography, event photography and various types of commercial work.
Successful photographers may be self-employed or work for a variety of businesses or other organizations. Knowledge and skill in photography can also be helpful for graphic designers, art directors and similar occupations.
Employment Outlook: 2016-2026
The number of jobs for photographers is expected to decline, which means training and preparation are especially important in this field
Jobs for art directors are expected to grow by 6.9%
These ten-year projections are calculated by California's Employment Development Department, which collects data about the state's workforce and economic trends.
Studying Photography at De Anza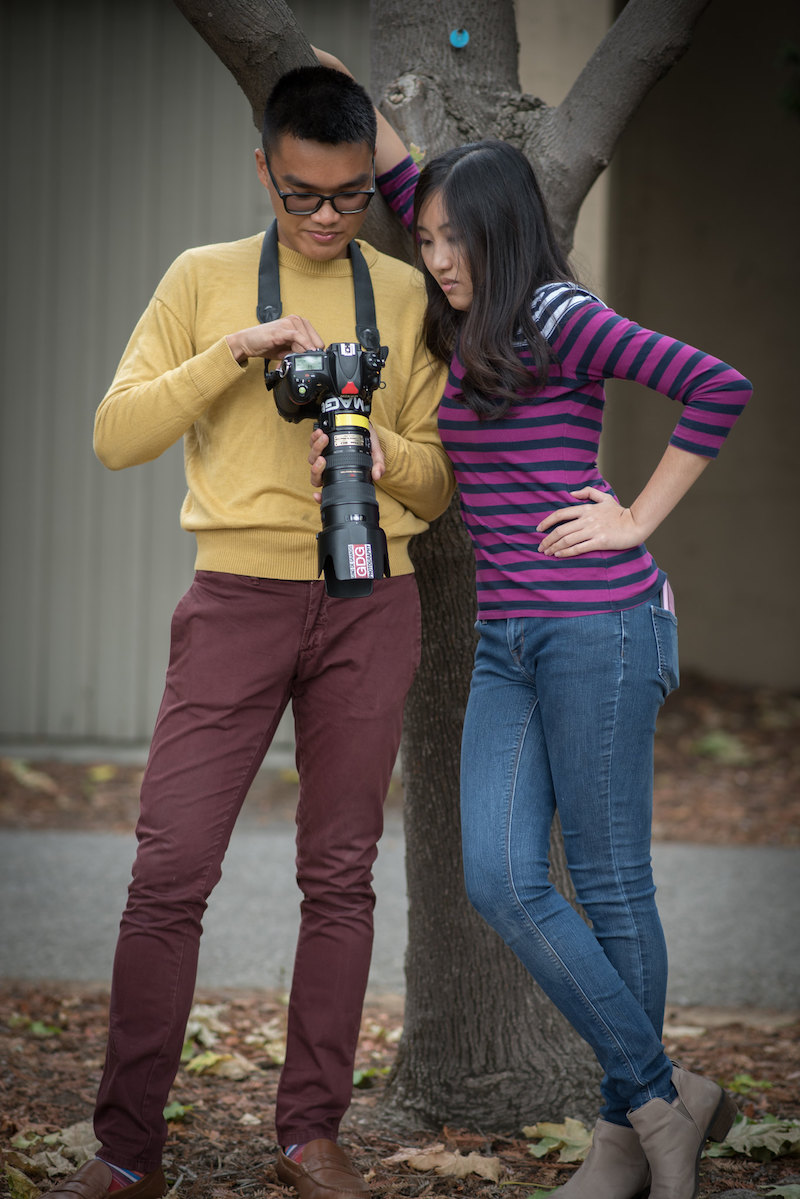 De Anza offers a certificate and degree in professional photography as well as a degree in photographic arts. The Photography Department maintains a fully operating wet darkroom and professionally equipped digital labs.
Photography courses focus on both visual communication and principles of image control and craft. Students develop the technical, critical and practical skills required to succeed in this constantly challenging and changing medium.
Students are given the opportunity to apply new skills to real and simulated situations found in photographic careers.
De Anza photography graduates have made their careers in advertising, editorial work, photo illustration, fashion, architecture and product photography.
---
Photographic Arts
A transfer map is a suggested schedule of courses to take each quarter, if you are planning to transfer and pursue a bachelor's degree in a particular subject. These maps were created to help you get a solid footing in the subject and stay on track with courses commonly required by CSU or UC schools, but they do not guarantee your admission to any university. It's important that you work with a counselor or academic adviser to determine exactly which classes you need to reach your particular goal.

This A.A. degree provides a comprehensive foundation in contemporary and traditional methods of photography. Digital imaging, traditional processing and printing, alternative processes, lighting, history and the visual language of photography are studied. Emphasis is on personal expression through creative process and technical excellence.

Professional Photography
This Certificate of Achievement provides a foundation in the basics of photography including digital imaging, traditional processing and printing, and lighting. It also recognizes the importance of personal expression and the use of photography as a visual language. Students wishing to work in the industry, transfer, or complete an A.A. degree in Professional Photography should consider completing this certificate.

This A.A. degree program provides a comprehensive foundation in contemporary and traditional methods of photography. Digital imaging, processing and printing, lighting, history, business practices, and the visual language of photography are studied. Emphasis is on the photography techniques appropriate for those entering the industry today.
---
In addition to the programs listed above, you may be able to apply courses in this department toward General Education requirements.
Want to Know More?