What's New At the Bookstore?
The Foothill-De Anza Community College District has entered into a partnership with Follett Higher Education Group to manage and operate the Bookstores at both De Anza and Foothill colleges, effective since Oct. 21, 2021.
New Adoptions Process Now In Effect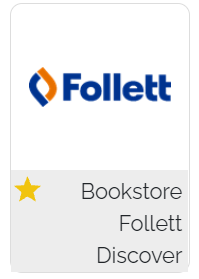 Faculty members have been using a new textbook adoption process to order books, starting with orders for winter quarter 2022.
Orders should be submitted by using the new Follett Discover adoption tool that's available in the Faculty Apps section of MyPortal.
See below for more information about the transition and some answers to frequently asked questions.
You can watch a Zoom recording of the Nov. 3, 2021, training session held for De Anza and Foothill faculty members, as well as a special training video prepared by Follett .
The Follett partnership is aligned with De Anza's continued drive to lower the costs of textbooks and course materials for our students – including the college's longstanding efforts to promote Open Educational Resources and other zero-cost or low-cost digital, rental and used course material options.

About the New Bookstore Operator
Follett Higher Education Group has been in the higher education sector for more than 140 years. They operate more than 1,100 college and university bookstores across the United States and Canada, including more than 100 in California. They bring the advantages of an extensive supply chain, economies of scale, new technology and many years of experience serving California community colleges.
Follett is also focused on student affordability, offering the nation's largest textbook rental program, an extensive selection of used, digital, new and OER materials, and a price-matching program.

Answers to Frequently Asked Questions
Here are some answers to important questions about the transition. We will update this webpage with more questions and answers as the process continues.



NEW

FAQs About the Adoptions Process

General FAQs
Still Have Questions?
Visit our Bookstore help page or send an email to deanza@bkstr.com and a member of the Follett team will respond as soon as possible.