Student Succeeds in Business Simulation
A De Anza College business student made it to the final round of an international competition, in which aspiring executives vied to be the most successful in running their own virtual company.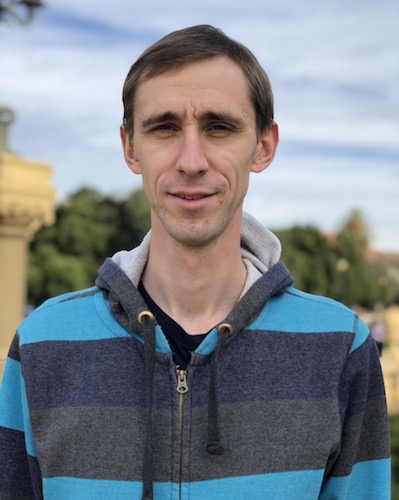 Maksym Chernenko, who's majoring in Business Administration and Management at De Anza, finished in second place after competing against top students from the United States, Canada, New Zealand and Turkey.
The contest required students to operate a virtual company through a series of hypothetical scenarios, using educational software that challenges students to make decisions about production, pricing, marketing and other factors – while maximizing their company's stock value.
The "MikesBikes Business Simulation World Championship" is sponsored by Smartsims, which makes "MikesBikes" and other simulation programs for academic and corporate use.
Chernenko was among 120 students worldwide who qualified to enter the contest on the basis of their performance with "MikesBikes" in class. De Anza instructor Michele Fritz uses the program in her Introduction to Business course, which Chernenko took last year.
By the end of the competition, Chernenko was able to achieve a hypothetical stock price of $241.53 – which is $100 higher than the third-place winner from Canada's Selkirk College. A team from the University of Auckland in New Zealand took first place with a stock price of $490.59.
Chernenko already has a master's degree from the Kharkiv National University of Economics in Ukraine, his native country. He plans to earn an MBA here in the United States and eventually start his own company or consulting business.
Posted on Jan. 4, 2019