Hello MC2 Students!
---
Welcome!
As most of you know, the Men of Color counselors are passionate about supporting you in meeting your educational goal, transfer requirements, and getting started. Please reach out to us for support.
It is always good to check in with a counselor at least two times during each quarter.
Our Services
Counseling and academic advising
Transfer assistance and advising
Scholarship and financial aid info
Student-to-student tutoring and mentoring
Help in maintaining priority enrollment
Field trips to four-year universities
Workshops and special events
Tutoring in Math and English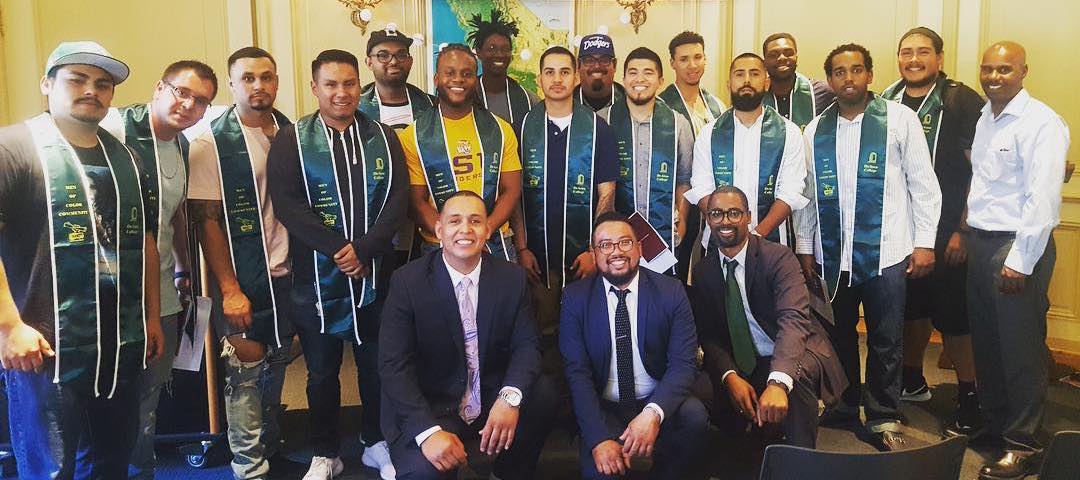 Interested?
Complete our online enrollment form and you could be eligible for a $200 book voucher!
Stop by the Outreach Office in the Registration & Student Services (RSS) Building, Room 127
Call us at 408-864-8327
Email us at outreach@deanza.edu
SUBMIT THE ONLINE ENROLLMENT FORM

Upcoming Activities and Workshops
Click each tab below to learn more about our Weekly Drop-In Sessions and Application Workshops for students interested in transferring to CSU or UC.
Weekly Drop-In Sessions

Please join us every Thursday from 10 a.m. to noon, for a Zoom check-in with our Men of Color Community counselors.

Bring your questions or concerns and we will do our best to address them!

Come and build community by meeting with your counselors and other students from MC2.

This is a safe and inclusive space, so please feel free to join. We hope to see you soon!

CSU and UC Application Workshops

Planning on transferring to a CSU or UC? You can learn about the transfer application process – and get answers to your questions – by attending one of these workshops.

CSU Transfer Workshops

Check back here for winter schedule

UC Transfer Workshops

Check back here for winter schedule
Additional Support
Admissions and Records
Bookstore
Financial Aid
Tutoring